2021
23 Dec 2021

3 Minutes to read
2021
Updated on 23 Dec 2021

3 Minutes to read
---
December
Flip Measurements and Annotations
Useful when you have mirrored apartments, rooms or Plan revisions, this new Action allows you to Flip Measurement and Annotation positions.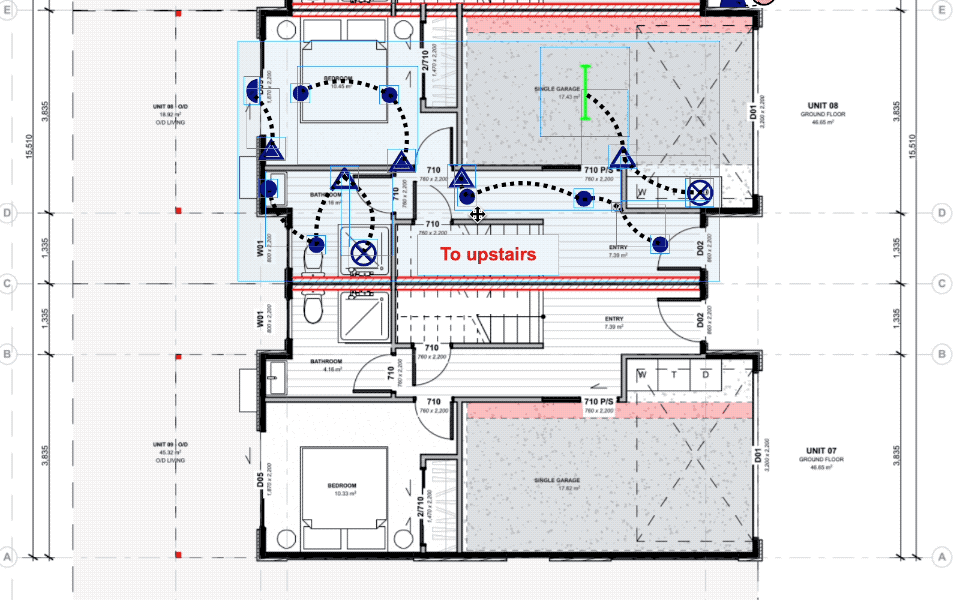 November
A fresh new look!
We've updated both the colour scheme and the font to align with our recent branding refresh. While these visual updates were influenced by our branding, more importantly, the change improves legibility and therefore usability of the app across the board in preparation for future updates. Read more here.


New Angle Tool
The new Angle Tool is designed to measure roof pitches, security camera field of views and any other angles on Plans.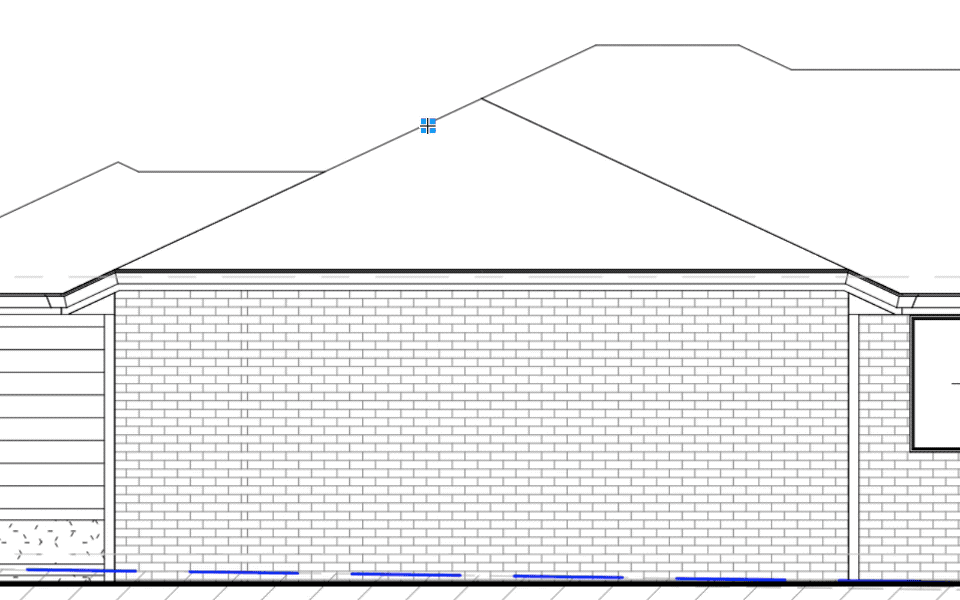 Return to your place within the Plan
Groundplan now remembers where you were on the Plan. Often you'll navigate away from a Plan to work on Quantities or the Worksheet. Now, when you return to the Plan, you'll land back at both the same location and zoom level as where you left the Plan.
Return to the Plan selected within the Plans list
When you navigate away from the Plans list, then return, Groundplan will automatically scroll back to the Plan selected.
Plan upload process improvement
You can now drag & drop Plans to anywhere on the screen and, as you could before, into any Group directly. We've also added a Choose files option in case you prefer to browse for your files instead.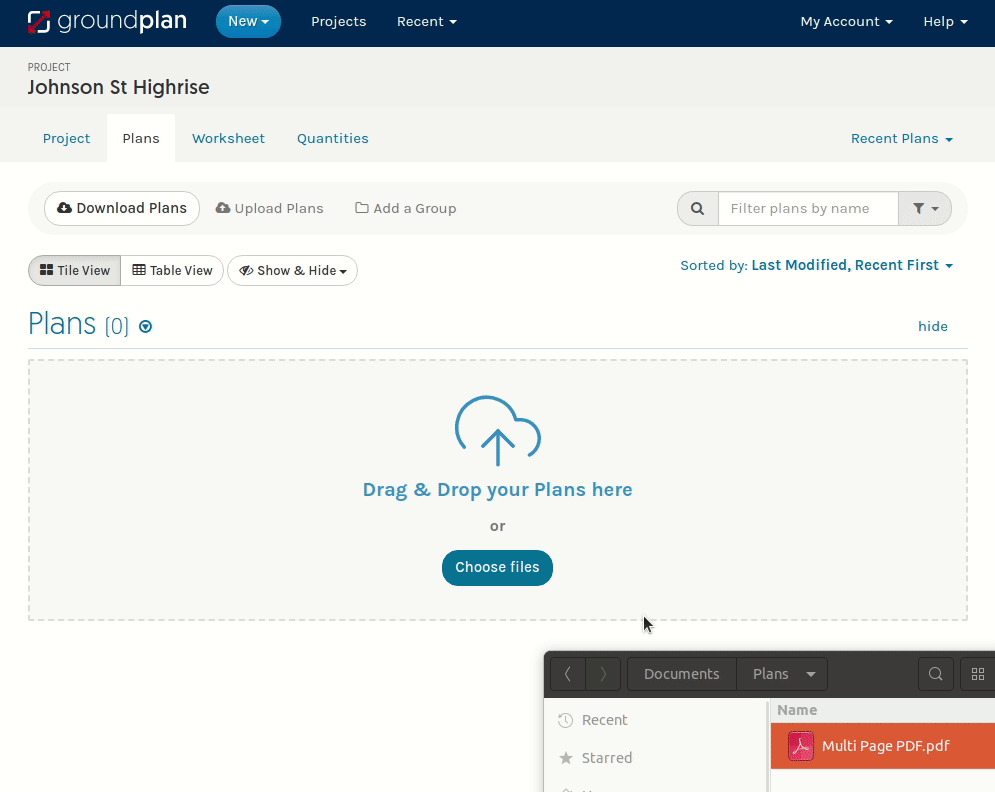 Quickly Scroll to Top
Just a little navigation addition for when you're at the bottom of a long list of Plans on the Plans tab.
Hide / Show Plan Groups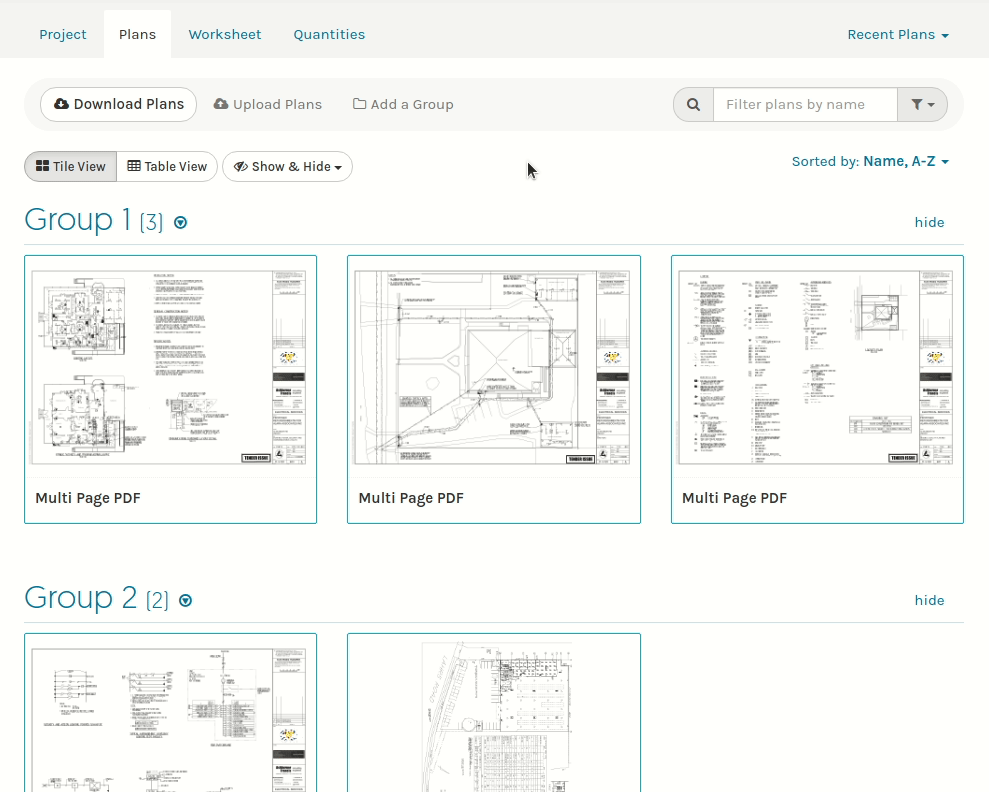 Set Plan Multiplier while Linking Stages
You can now set a multiplier while Linking Stages from the Worksheet.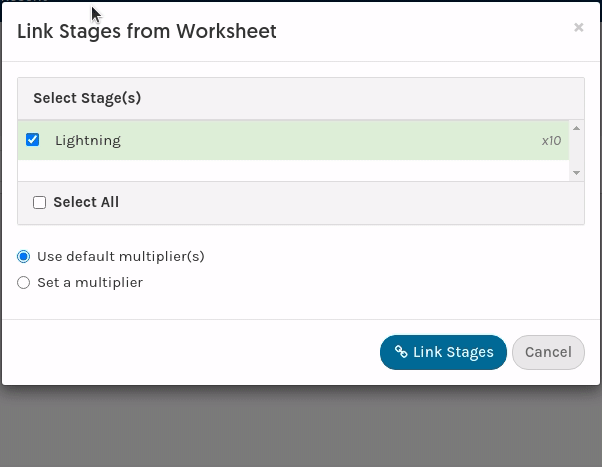 August
Plan Compare improvements
When using the Compare Tool, you can now resize and rotate the plan by clicking the Align button. Groundplan will also save the new size and rotation, so you won't have to do it next time.
Tip: Hold SHIFT to rotate the plan in 45 degree increments.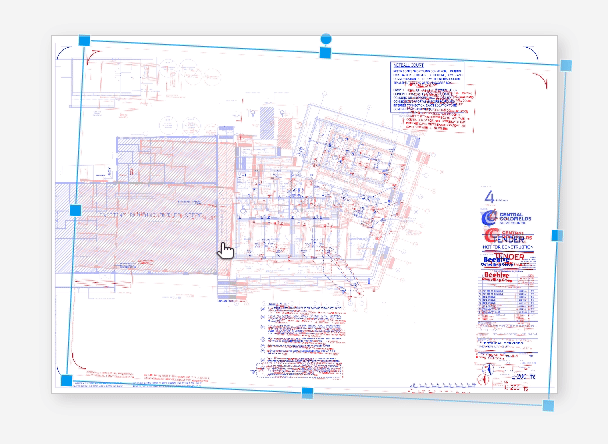 Add Plan "viewport" to editor URL
The URL of our Plan editor will now contain your zoom level and position, which makes it easier when sharing specific areas of your Plans with your colleagues.
Improvement to "Quantities" page
You can now show or hide the "Grand totals" on the "Quantities" page. They will also come through when using the "Print" function in the browser.
Improvement to Title Blocks
Your Title Block tables will now automatically switch to a "one-column" layout if the table is too narrow for its content.
Duplicate Project - Copy Sharing settings
There is now an option to copy the original "Share settings" when duplicating projects.
June
Show Area and Length Totals on the Plan
A new option has been added to show the Length and Area totals on the Plan, rather than only in the Worksheet or Legend. The totals can be formatted just like annotations and remain visible ready for print.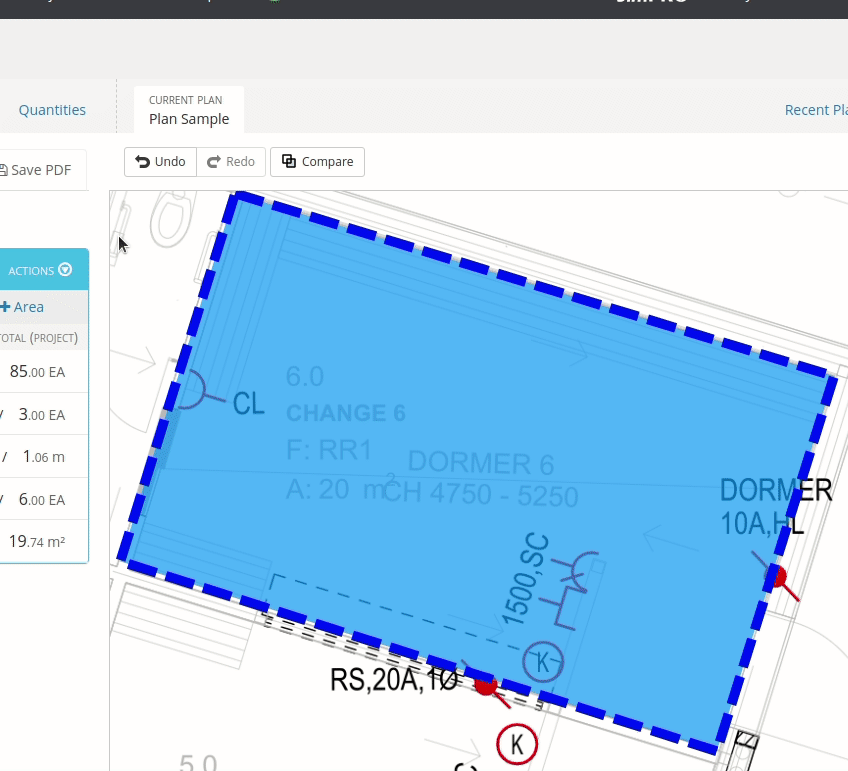 Rotate Measurements as well as Annotations
Rotate multiple Annotations and Measurements at once using Select All.
May
More Takeoff and Design Features for Added Flexibility!
Select multiple items on the plan and perform actions with our new Actions Menu. Read more about it here.
Select All
Use Select All to select every item (Count, Area or Length) from the same Measurement. Ideal for applying bulk actions to items.
Duplicate
Duplicate both Annotations & Measurements.
Transfer Measurements
Transfer Measurements within the same Stage, to another Stage or to another Plan.
Re-ordering Annotations
To add further functionality to the design and annotation side of things we've added the ability to re-order Annotations to ensure text for instance appears on the top-most layer.
Update login email address
Users can now update and validate their email address from the User Profile page.
March
Added option for "transparent fill" of Area Tool
You can now click None on the Area Fill Colour to create a "transparent area".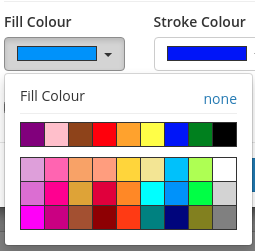 Improvements to Title Blocks
Title blocks will now always read left to right and top to bottom.
simPRO Integration - Skip export of certain items
Parts and Labour items with zero total(s) will now be skipped when pushing to a simPRO Quote,
February
New Shape Tools to Design and Annotate!
With the new Square and Circle Tools, Groundplan becomes a viable option to create simple designs without an existing plan. Add to that, the new Arrow and Cloud Tools for annotation on existing drawings, Groundplan is leading the way in cloud-based estimating and takeoff software.
Legend Tool: Show/Hide totals
You can now show or hide the Measurement totals from our Legend Tool.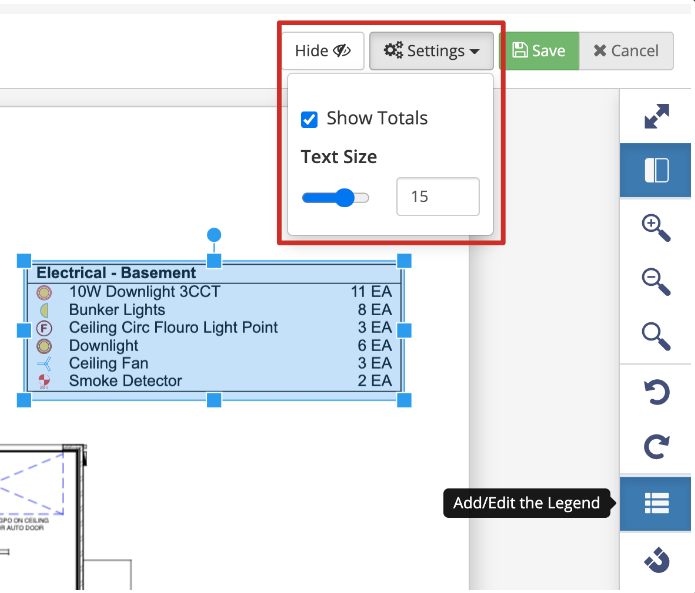 ---
Was this article helpful?
---
What's Next