Aligning Objects
01 Jun 2023

1 Minute to read
Aligning Objects
Updated on 01 Jun 2023

1 Minute to read
---
Share feedback
Thanks for sharing your feedback!
Discussed in this article is how to align objects easily on Plans.
Smart Guides
Smart Guides allow a User to guide, space out and align Counts on Plans.
Place a Count then hold SHIFT to display the Smart Guides.
To enable all the time:
Click Settings
Click Smart Guides
Move the Count horizontally or vertically
When 2 Counts are placed in a line, a further blue dot will highlight the same spacing for the Count closest to the cursor
Navigation hints:
Rotate a Symbol: Hold ALT / Option and press R or E
Delete a Symbol: Hold CTRL / Command ⌘ then click Symbol to remove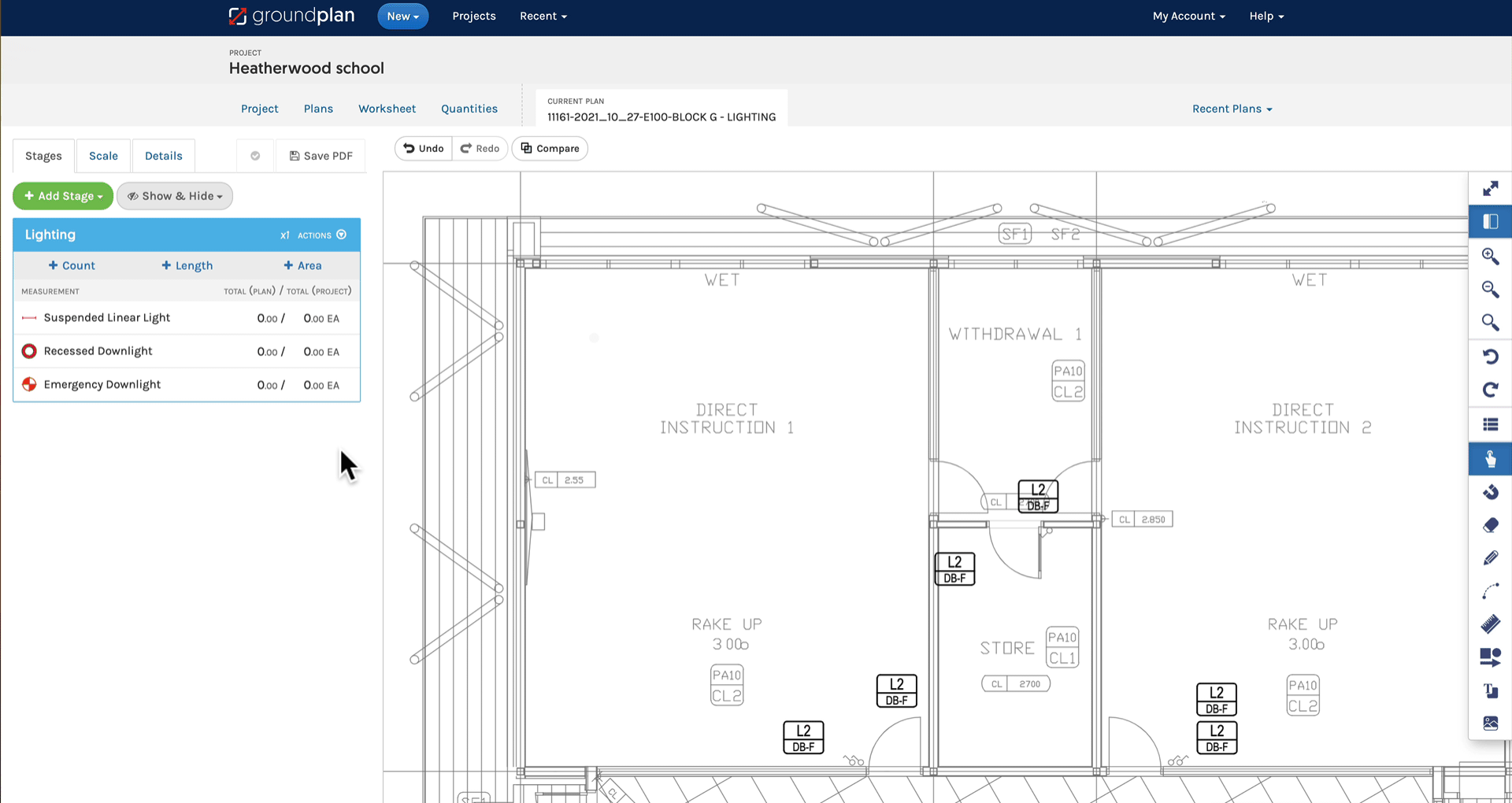 Using Smart Guides with existing Counts on Plans
Currently, there is no ability to Edit an existing Count and use the Smart Guides. It is recommended to Delete the Count on the Plan and then replace to use Smart Guides.
Grid Tool with Smart Guides Enabled
Smart Guides can be used when the Grid Tool is enabled to:
Align all consecutive Counts, by automatically snapping to crosshairs of the Grid lines
Automatically snap to the centre of each line and centre space
Find out more about the Grid Tool here.

---
Was this article helpful?
---
What's Next