Eraser Tool
07 Jan 2022

1 Minute to read
Eraser Tool
Updated on 07 Jan 2022

1 Minute to read
---
Share feedback
Thanks for sharing your feedback!
The Eraser Tool Erases sections of the existing PDF Plan. It is often used to "tidy up" Plans before starting a design or take-off.
Example:

Using the Eraser Tool
💡Moving around the Plan
While Erasing, hold SPACE to pan around the Plan
Click Eraser Tool
(optional) switch Mode
Region - Erase large areas eg. rooms or dimensions
Click, hold and drag to Erase
Line - Erase finer details eg. roof lines
Click, hold and drag to Erase
Hold SHIFT to Erase a straight line
(optional) Settings when in Line Mode
Change Line Width
Click Done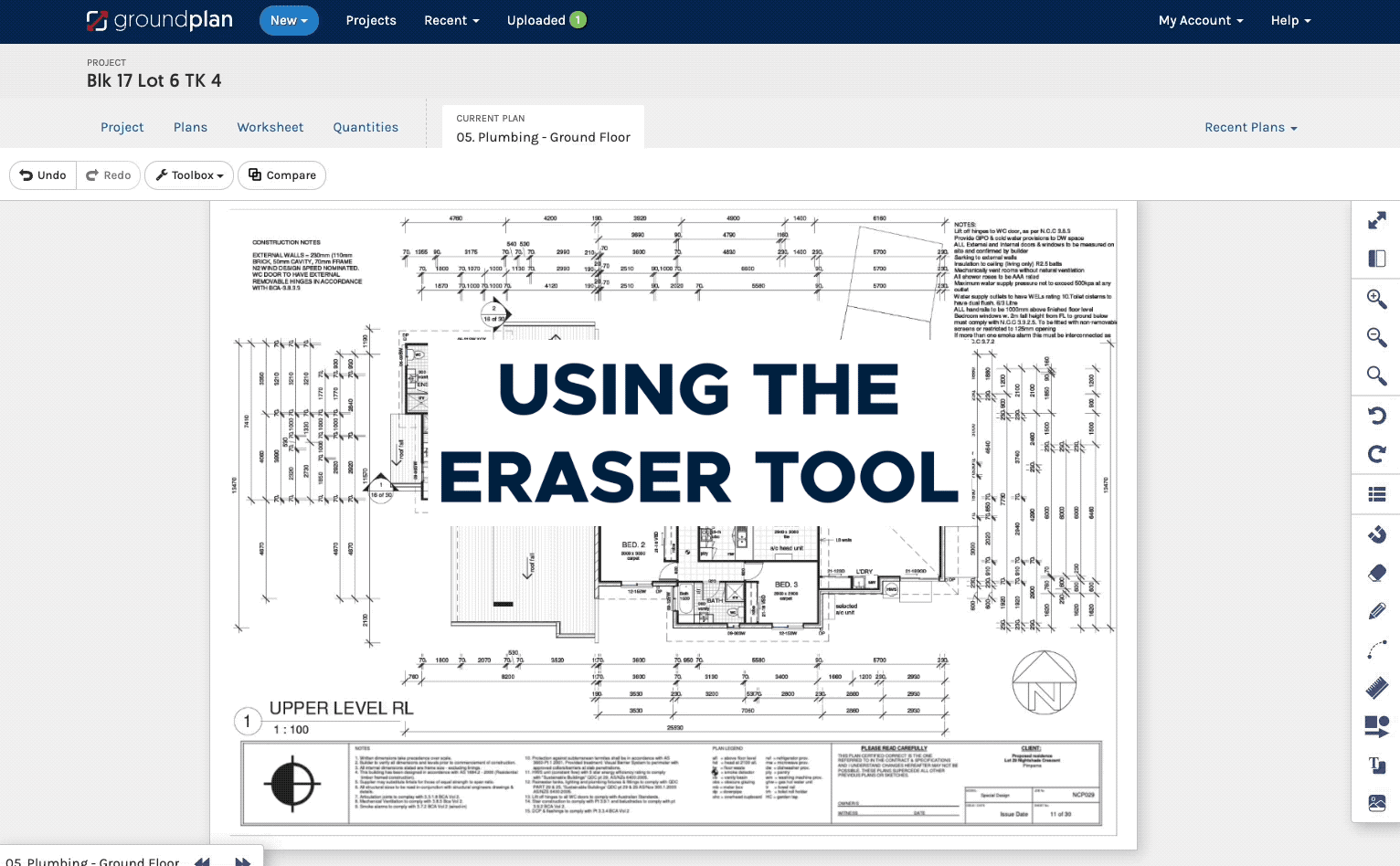 Restoring Erased areas on the Plan
Click Eraser Tool

Method 1 - Restore individual Erased areas
Hold CTRL / Command ⌘
Black areas appear that have been Erased
Click black Area to be restored

Method 2 - Restore to original Plan
Click Restore Original Plan
The Plan is returned to display the original PDF

Click Done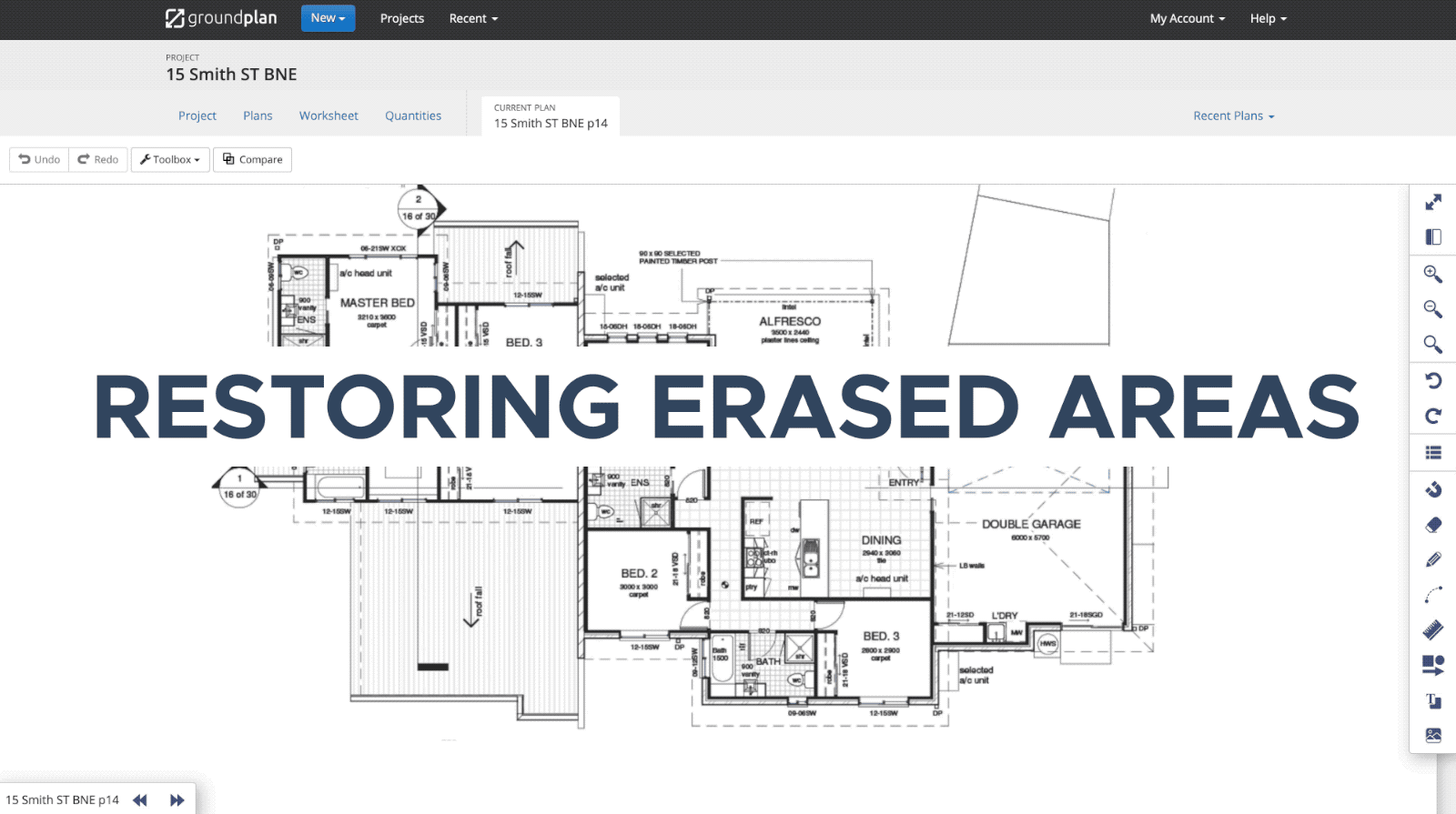 Video Tutorial
Watch the video tutorial here:
---
Was this article helpful?
---
What's Next