Grid Tool
30 Mar 2023

1 Minute to read
Grid Tool
Updated on 30 Mar 2023

1 Minute to read
---
Share feedback
Thanks for sharing your feedback!
Enabling the Grid Tool places a Grid over a Plan to assist you in defining spaces or measurements, Eg. easements, spacing items.
Enable the Grid Tool
From within a Plan click Scale Tab
Set the Scale
Enter Width and/or Height of the Grid
The default unit of measure is metre (enter 1 or 1m)
Other accepted units of measure are millimetres, centimetres, feet and inches
Click Enable Grid
Click Hide / Change Grid if required
💡 Grid is static
Use click, hold and drag / zoom options to align Plan against the Grid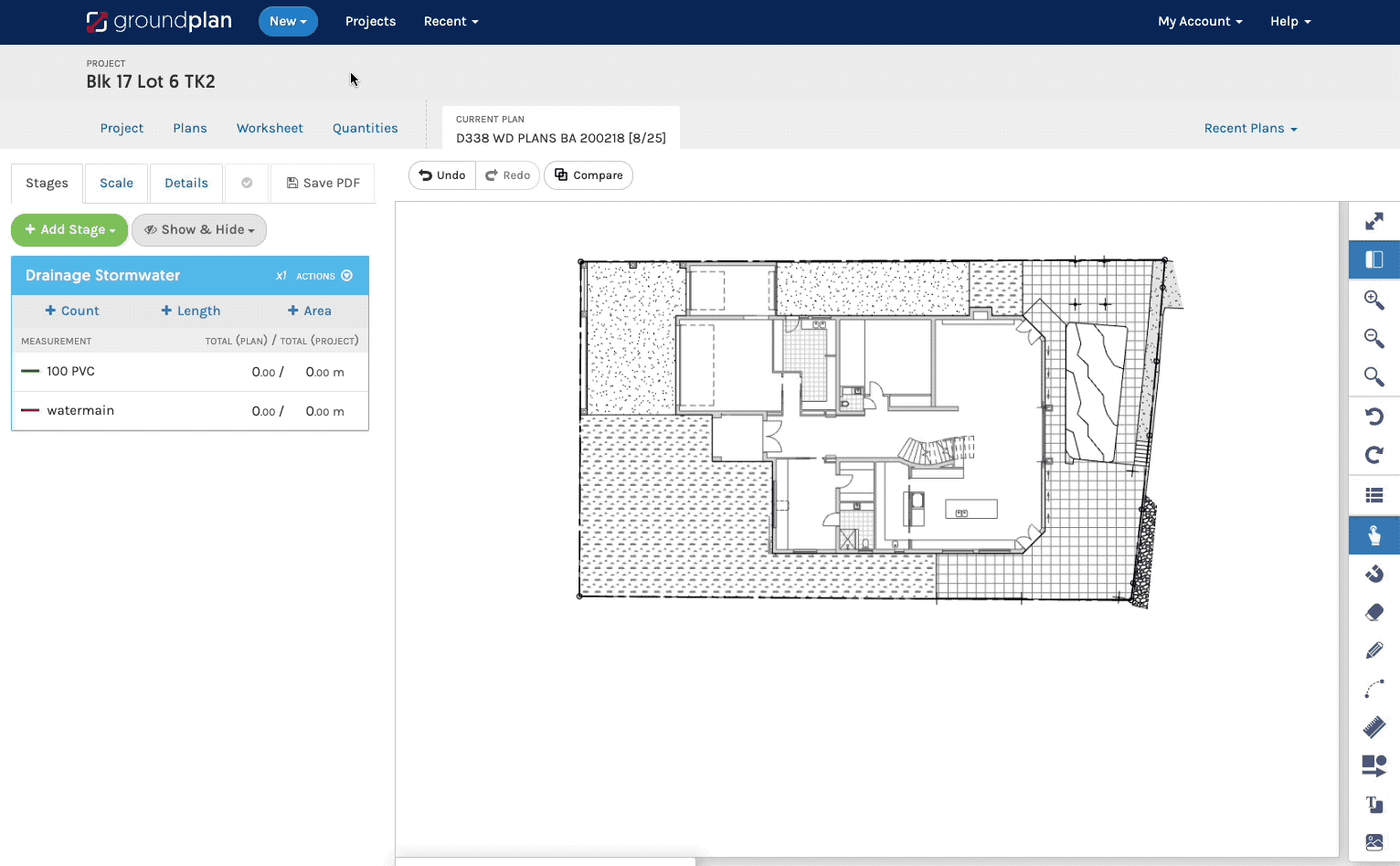 Grid Tool with Smart Guides Enabled
Smart Guides can be used when the Grid Tool is enabled. It assists to align consecutive Counts by automatically snapping to crosshairs of the Grid lines and the centre of each line and centre space.
To enable Smart Guides with the Grid:
Click Settings
Click Smart Guides
Click to place Symbols
Find out more about Smart Guides here.
FAQs
Q: Can I stop the Grid from "moving" when I zoom in on my Plan?
A: No. The Grid Tool adjusts to match the Scale of the Plan when zooming. Zoom to the required level and then move the Plan to align with the Grid. Ideally, line one room up at a time.
💡 Lock Plan Panning
Press ALT (⌥ OPTION) + L to prevent the Plan from being moved with the mouse click and drag gesture. Unlock by using the same keys.
Q: Will the Grid be included when I export my Plan?
A: No. The Grid will not show on Exported Plan/s. This is an onscreen feature only.
---
Was this article helpful?
---
What's Next