Measuring AroFlo item on plans
Updated on 05 May 2020

1 minute to read
---
How to search and measure your AroFlo Inventory items and Task Lists
After configuring and syncing the AroFlo integration , you can start measuring with your AroFlo Inventory items and Task Lists;
Start a new project in Groundplan and upload your Plans
Add a to Stage to the Plan
Click one of our Measurement tools and you can search and choose items from your AroFlo Inventory or Task lists;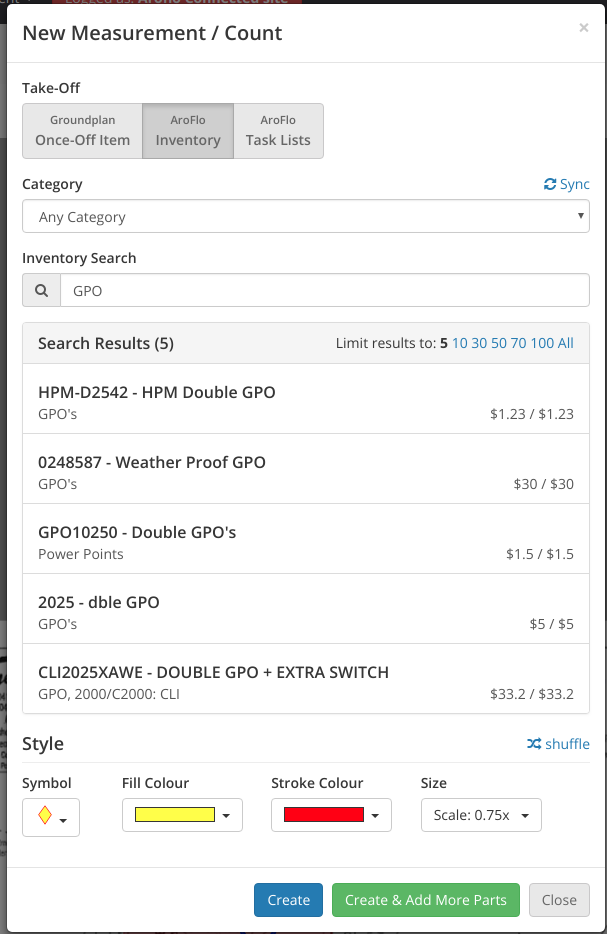 Finally, just choose the part you wish to measure with and click Create.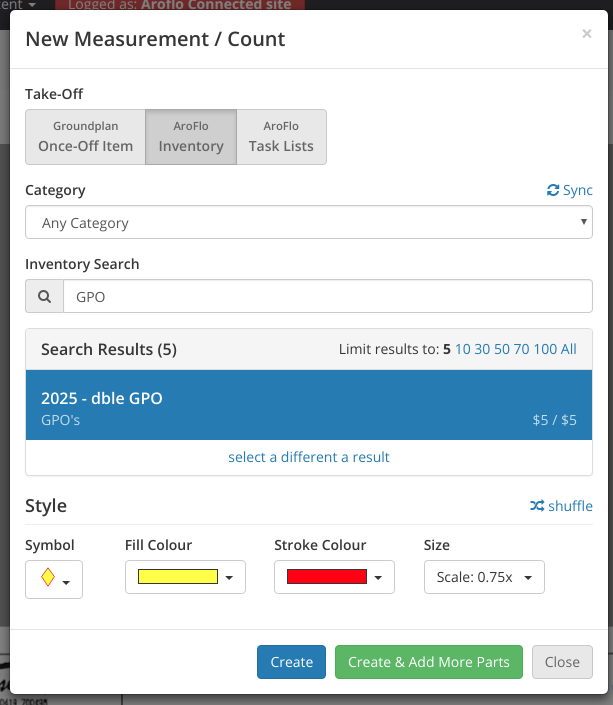 You will then be able to start measuring with your AroFlo item.
📝 Note:
You must ensure that Aroflo items added are labelled as assemblies so that they will be recognised as an assembly and not as individual items when pushed to quote.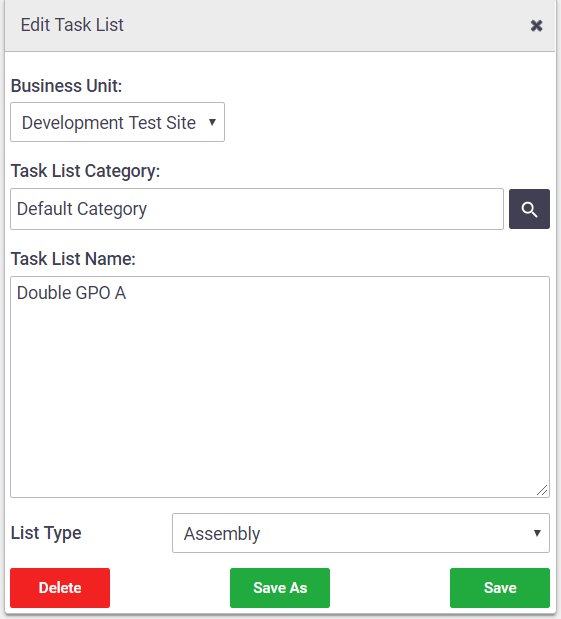 Here is a link on how to set your Assemblies in Aroflo.
Was this article helpful?
---