Measuring Roof Pitches
24 May 2021

1 Minute to read
Measuring Roof Pitches
Updated on 24 May 2021

1 Minute to read
---
Share feedback
Thanks for sharing your feedback!
When measuring the roof from a 2D plan, create measurements that account for the angle/pitch of the roof, which can be saved as templates to use on other projects.
Step 1: Set up the measurements to reflect the pitch
When adding the length or area, create a measurement for each different pitch.
Create a Stage;
Click on + Length / + Area button to create a measurement;
Add in the measurement name including roof pitch e.g., Roof Area 23 Deg;
(optional) Add in pricing and select style options;
Click the blue Create button;
Repeat for all the different pitches on the project under this stage.
Once all the measurements have been added to the stage, measure the Length or Area as normal.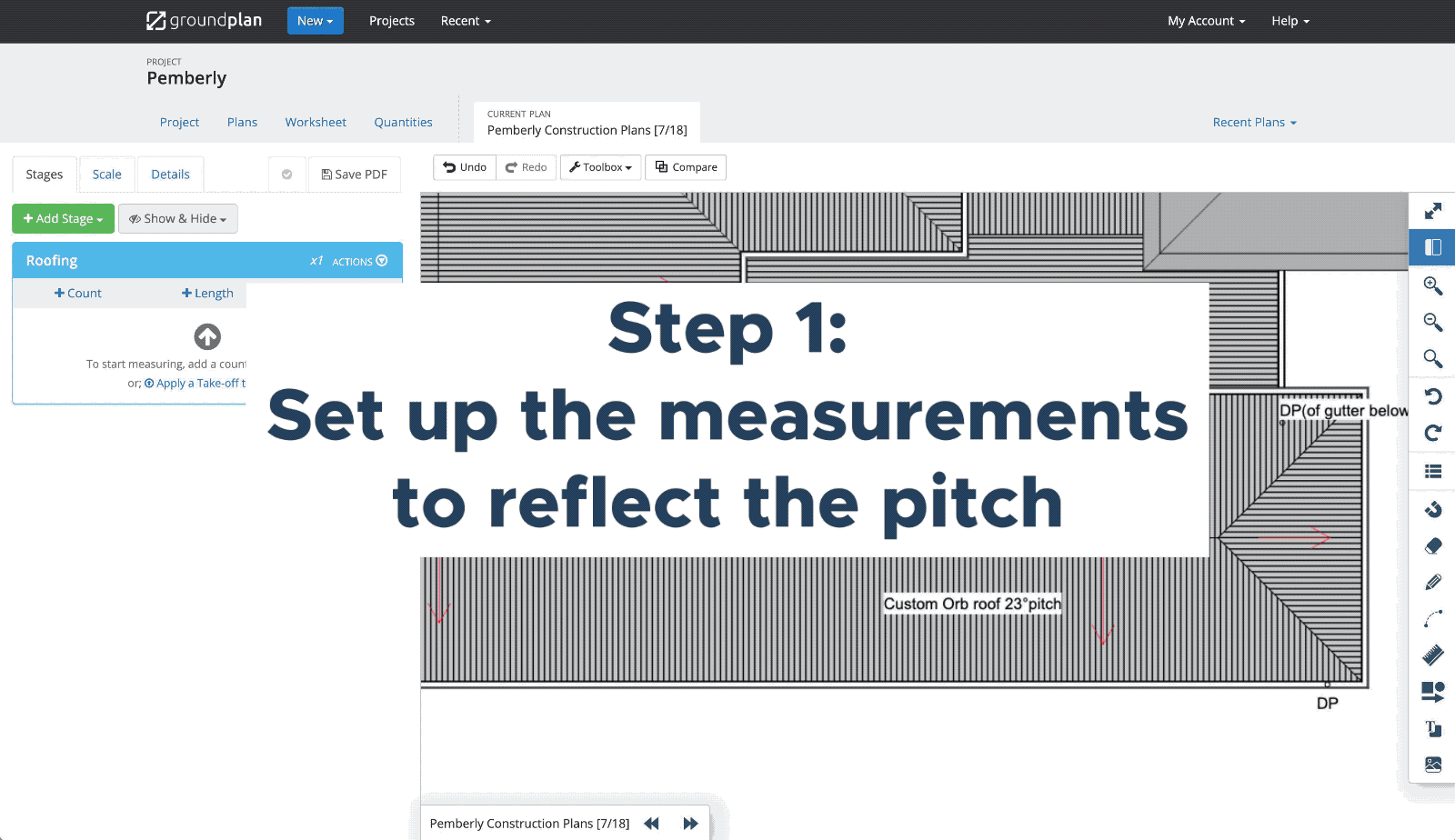 Step 2: Add the pitch calculations into the measurement
Account for the angle/pitch by adding a formula to the measurement:
Click on the Worksheet tab;
Jump to the correct stage (if required);
Click onto the measurement;
Click on the Formula e.g., Len;
Adjust the formula within the measurement e.g., len *1.0863 for a 23 degree roof pitch;
Click the Save button.
Repeat for additional measurements and parts.
📝Please note:
The Quantites tab will show the total including the pitch.
The Legend and Worksheet will only show the measured total before the formula is applied.
To get a part total across multiple roof pitches, link/group parts within the multiple measurements.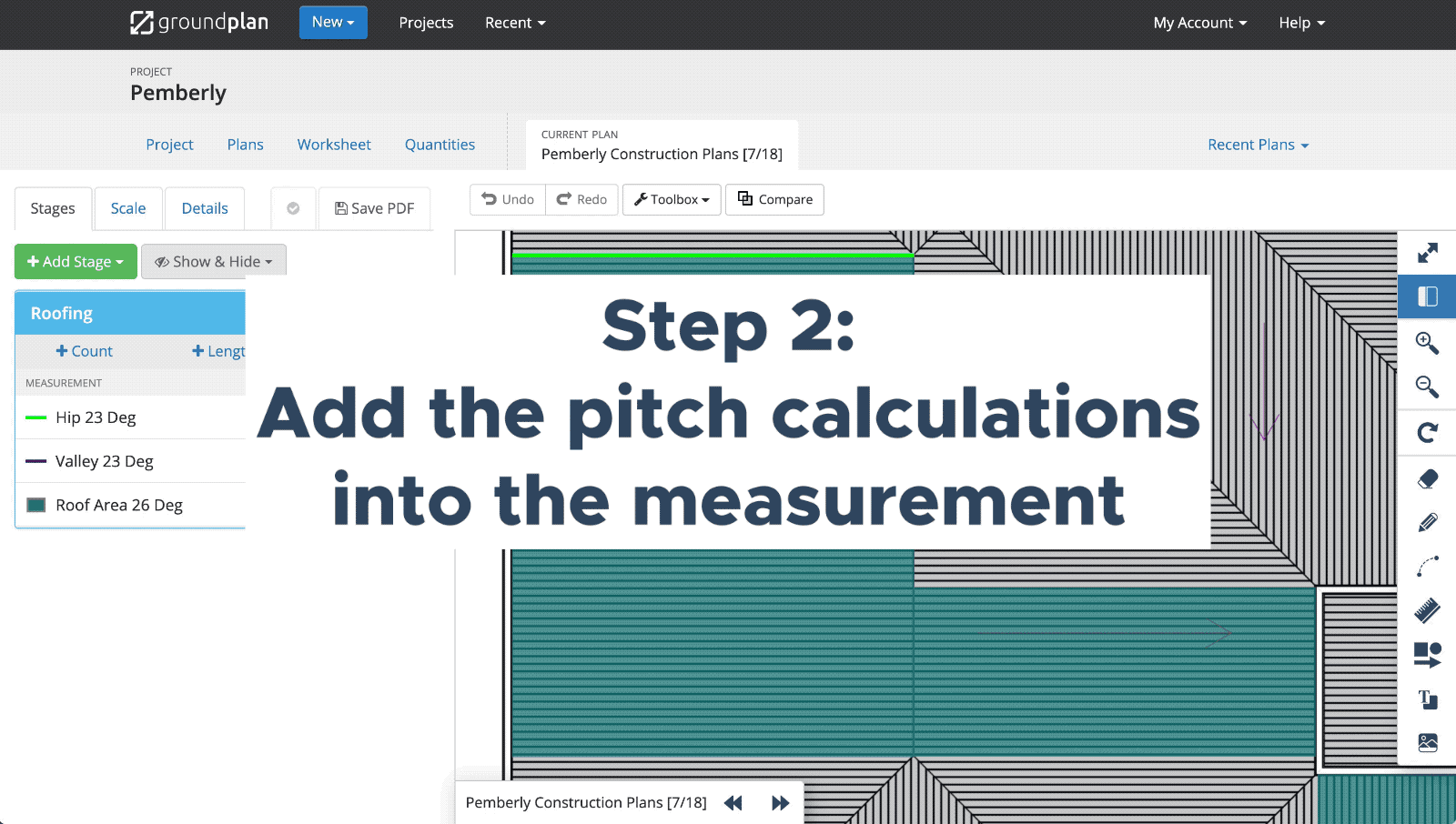 Reference for Roof Pitch and Multipliers
Here's our Roof Pitch Chart to assist you with common Roof Pitches, Angles and their corresponding multipliers.
If you know the roof pitch in degrees, find the secant of the slope using a scientific calculator. For example, if the roof pitch is 26°, then sec(26) = 1.1126019404753957. That's your roof pitch multiplier.
Step 3: Save these measurements to use on other projects
Create Take-off templates from your stage to use these measurements with the formulas applied on other projects.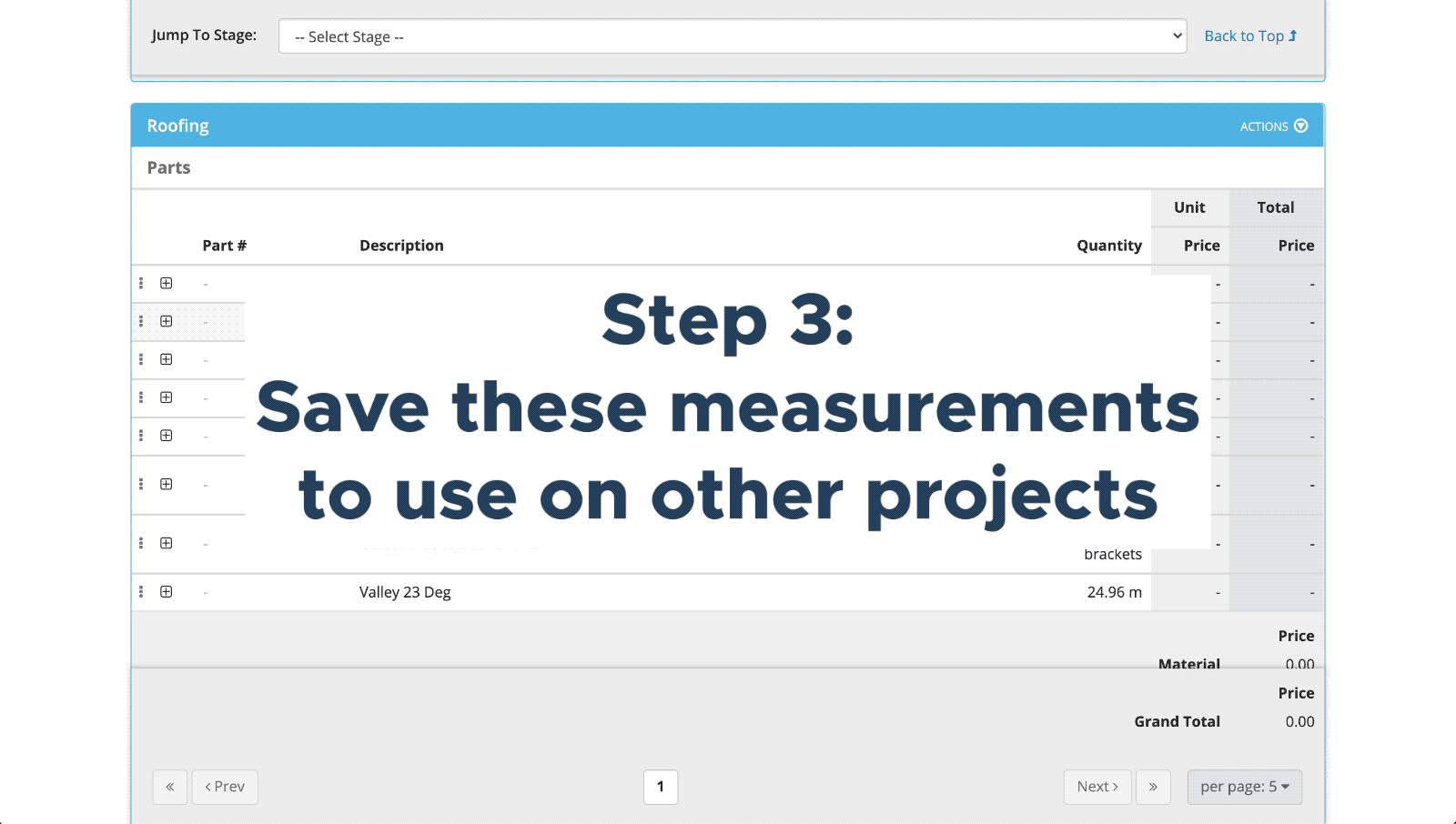 ---
Was this article helpful?
---
What's Next