Negative Areas
23 Jan 2022

1 Minute to read
Negative Areas
Updated on 23 Jan 2022

1 Minute to read
---
Negative Areas is a feature of the Area Tool used to generate a list of Negative Areas in a Measurement. Commonly used for windows or island bench removals.
Creating a Negative Area
Click the Measurement
Under the Stage
Click Settings
Click Negative
(optional) switch Drawing Mode,
Groundplan remembers the last Mode used

Freeform: Click on the first point, then click on each subsequent point, double-click to finish
Square: Click on a corner of the Area, then click on the diagonal corner

Click Done
💡The Negative Area total will show the Measurement Areas list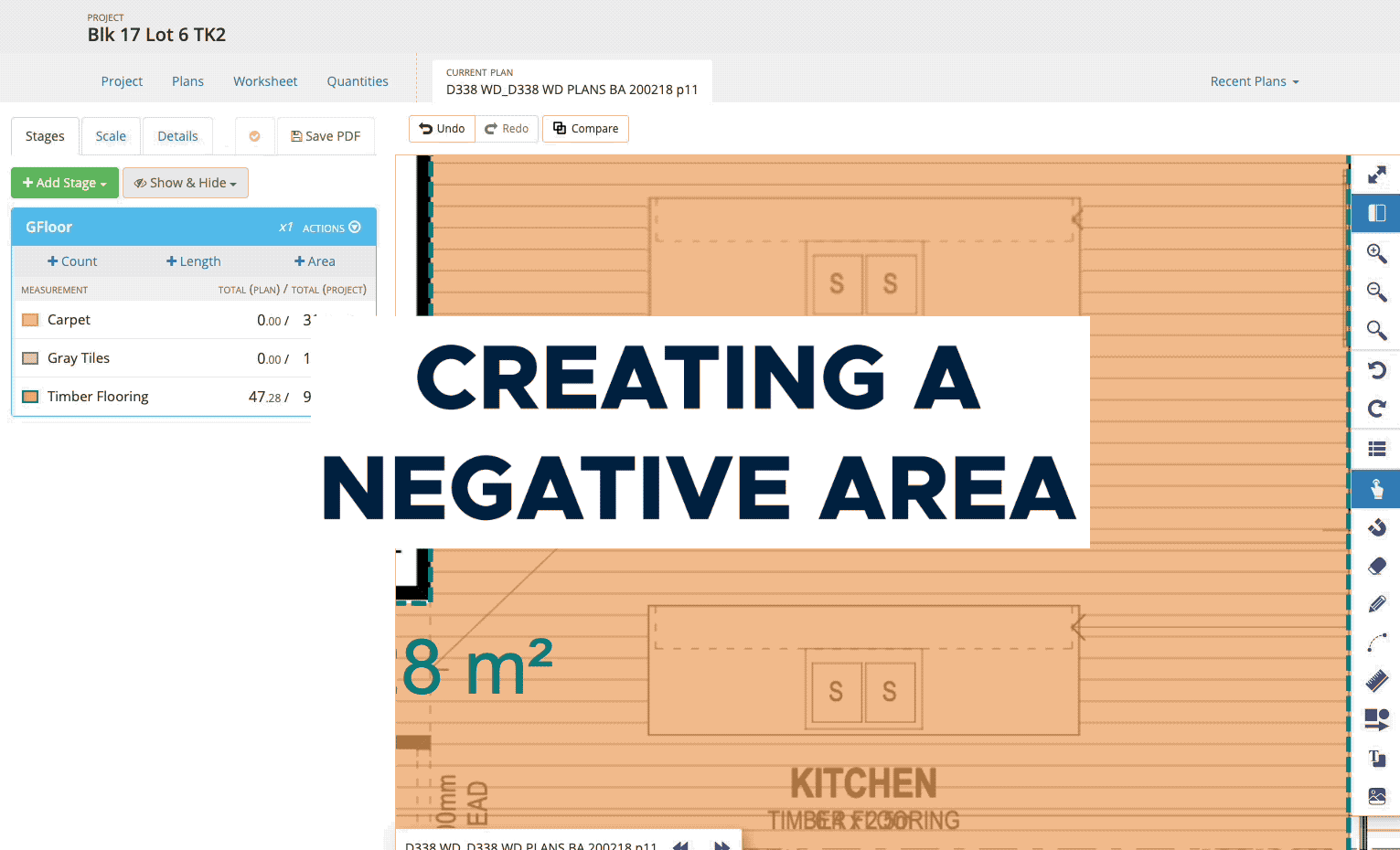 Convert an existing Area Measurement to a Negative Area
Press ESC to enter Select mode
Zoom in on the Area to select
Select an Area on the Plan
Click Settings
Click Negative
Click Save
This Area will now become a Negative Area, subtracting from the Area Measurement Total.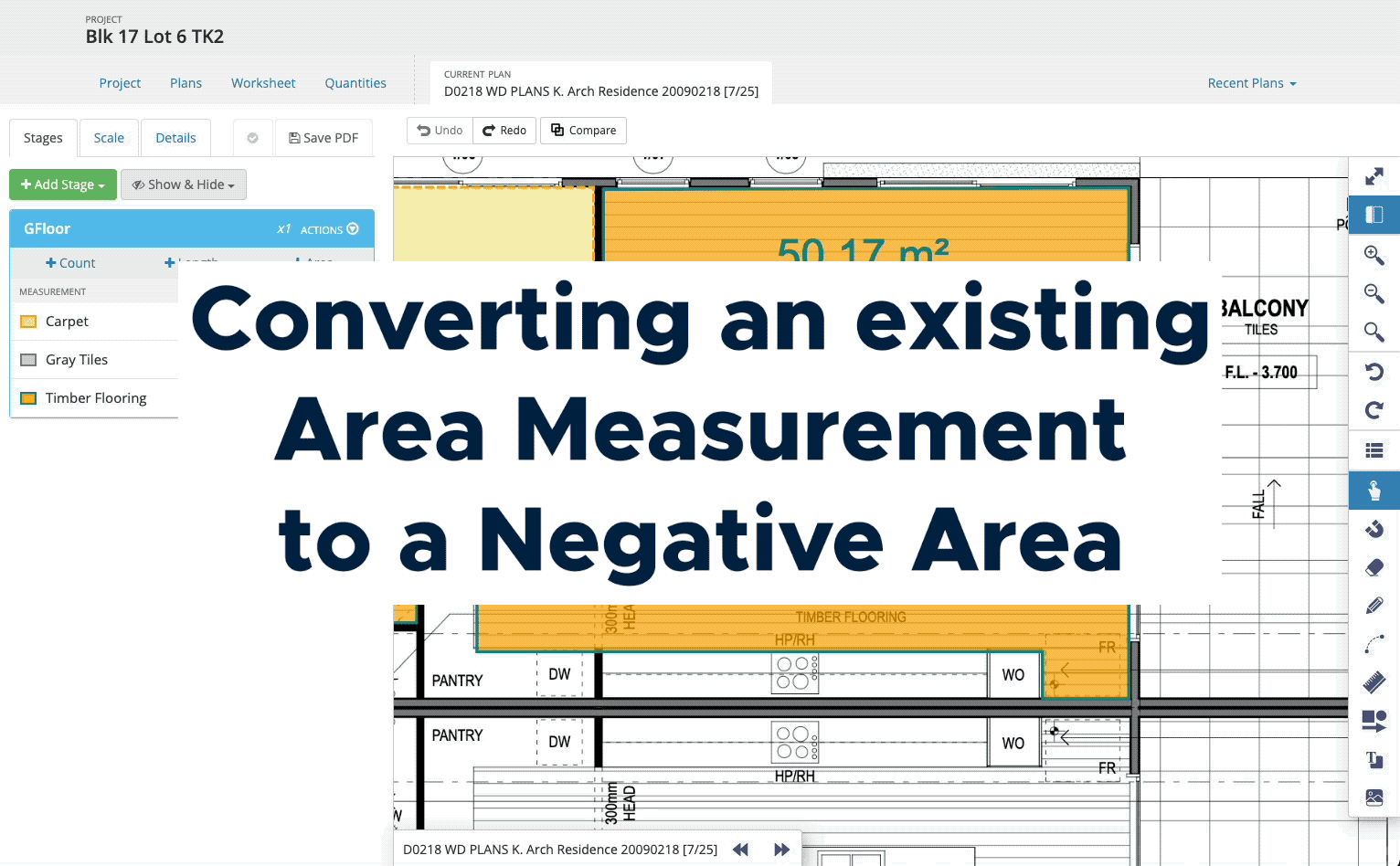 Negative Area vs Area Cut-Out
The Negative Area method will not remove the section of Area being subtracted from the Plan. It places another Area onto the Plan with a Negative Area Total.
To generate a list of Negative Areas in a Measurement, the Negative Area Tool is the optimal choice.
If the requirement is to remove the Area drawn from the Plan and also from the Area Total, please refer to the Area Cut-Out Tool Article.
---
Was this article helpful?
---
What's Next