Setting Plan Scale
23 Feb 2021

2 Minutes to read
Setting Plan Scale
Updated on 23 Feb 2021

2 Minutes to read
---
Share feedback
Thanks for sharing your feedback!
Don't know the scale of your plan? No problem!
Groundplan can also calculate the plan scale based on a single known length on the drawing (i.e., a door which usually has standard sizes).
You can set the correct scale per plan or set up multiple "sections" on a single plan - each with their own scale.
📝 Note: Groundplan supports Metric or Imperial systems of units, so if your account is not set up to your needs, please send us a message.
Setting the Plan Scale
After opening the Project and going into a Plan, click the Scale tab.
If you know the scale (e.g.: 1:100 in metric or 1/8" = 1' for imperial) type it in, or select from the drop-down in the Scale text field (2)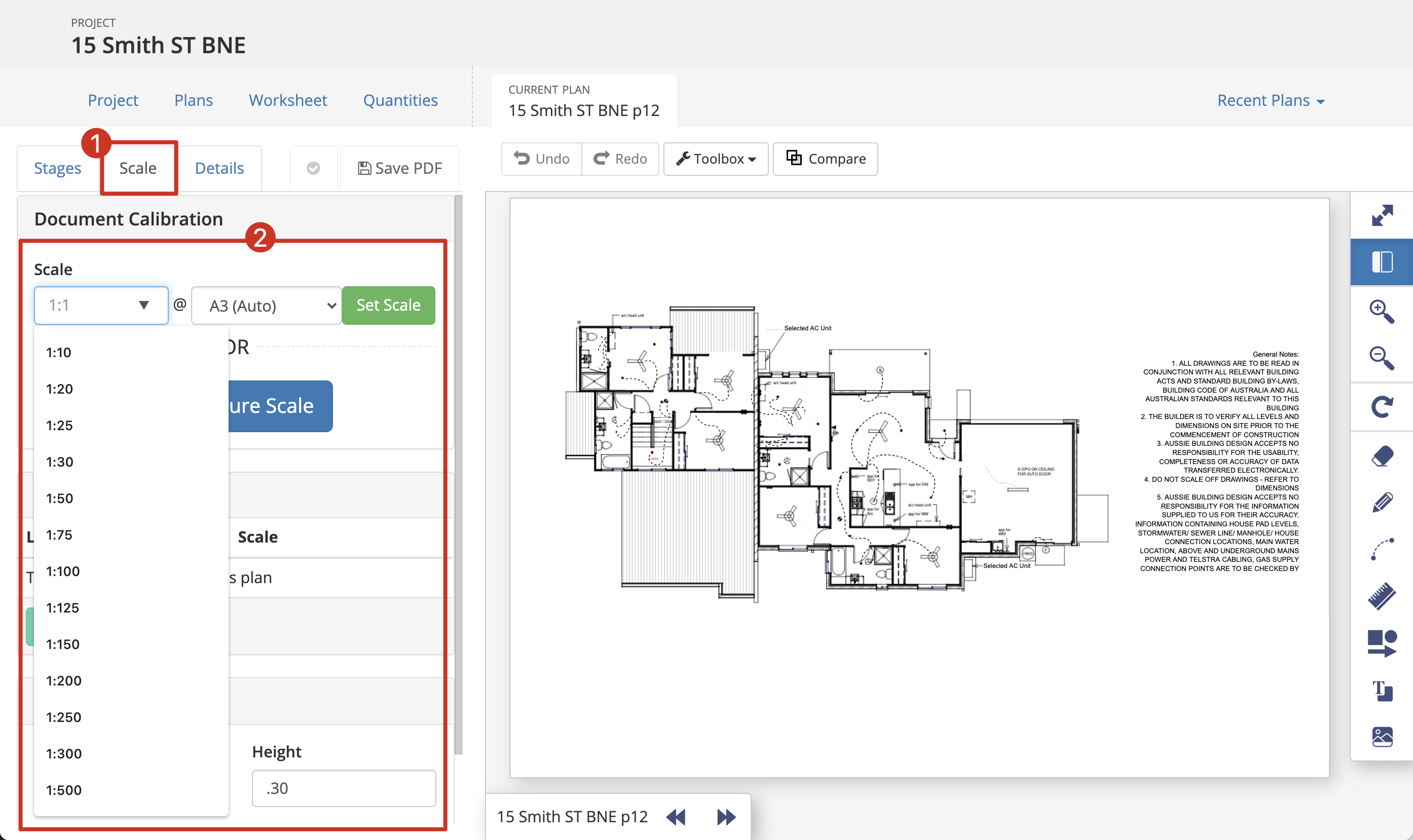 Groundplan automatically detects the paper size of your plan and sets it for you.
However, you can still change the correct paper size for your plan by selecting it on the list and finally click the Set Scale button.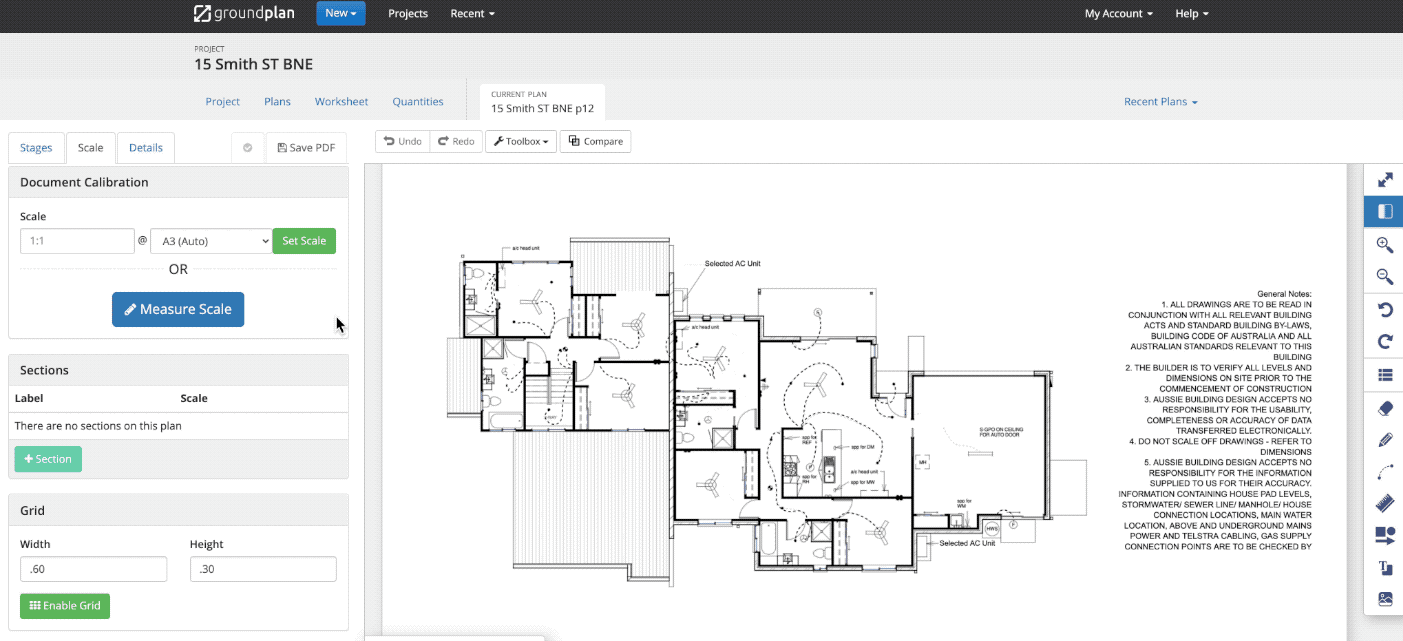 Measuring the scale
If you don't know the plan scale click the Measure Scale button and select an existing length measurement on the drawing;
Click on two points of a known length.
Enter the length value of the line including units. E.g. 2000mm or 2m for metric or 6ftfor imperial units.
Confirm the scale that is computed by Groundplan;
Click the Set Scale button to save.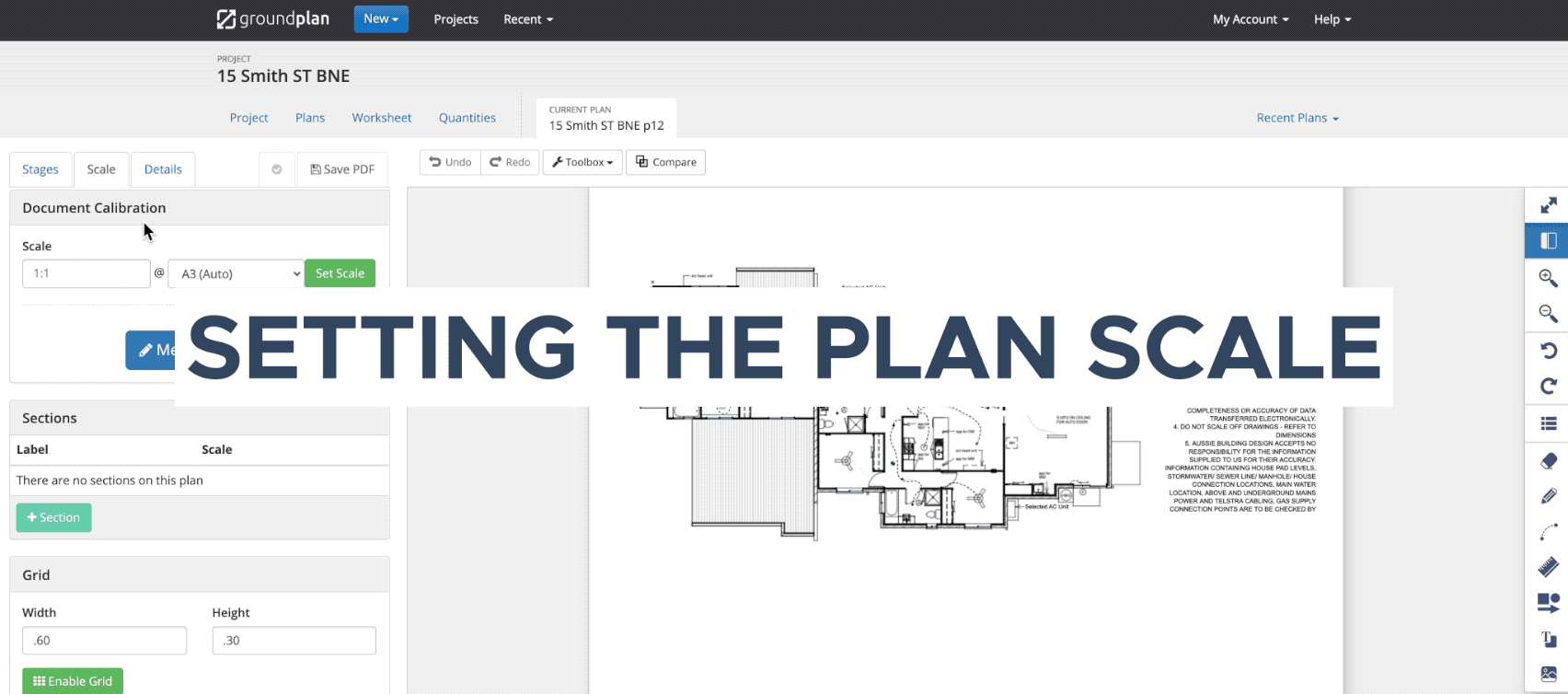 Sections
If the plan contains areas with different scales, you have the option of creating multiple Sections with different scales.
Adding Sections
Click the +Section button;
Left-click where you want to start, then move your mouse to create a box. Left-click again to complete the section of the Plan; and
Click the green Save button on the upper-right side of your editor;
Enter the label and scale of the new section and click the blue Save button.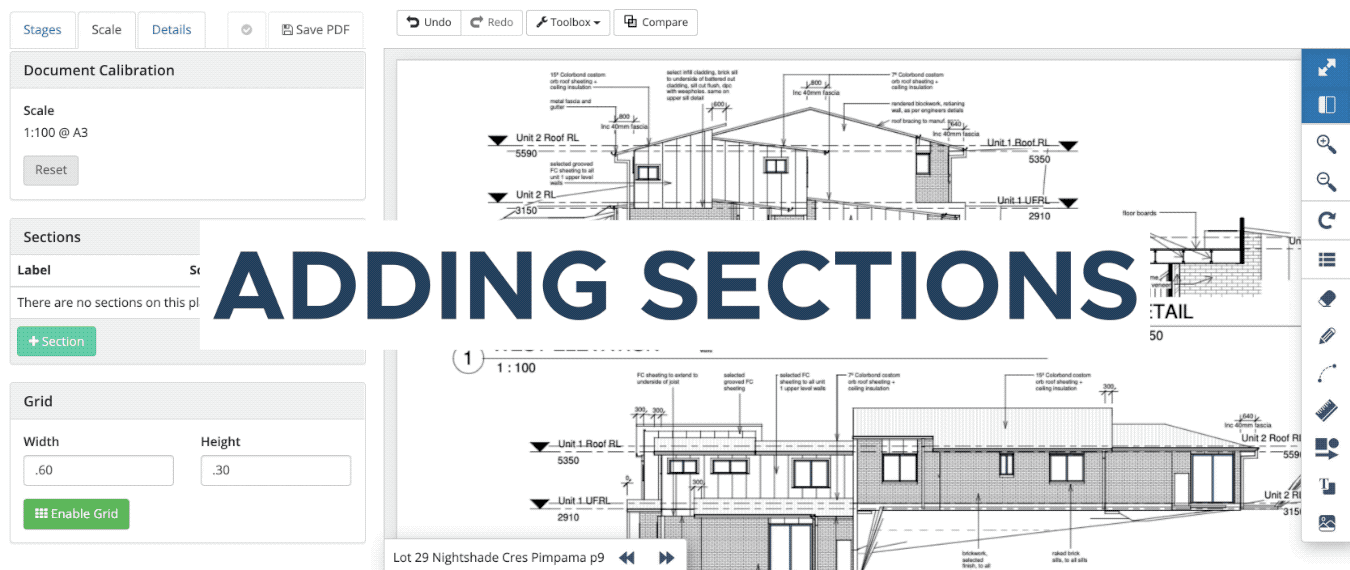 Edit or Delete your Sections
Click the Options button across the section's label;
You can then select to Edit or Delete the section;
If you selected Edit, the section will be highlighted with its bounding box. You can then:
resize the scope of the section;
rename the label of the section; and
change the scale of the section.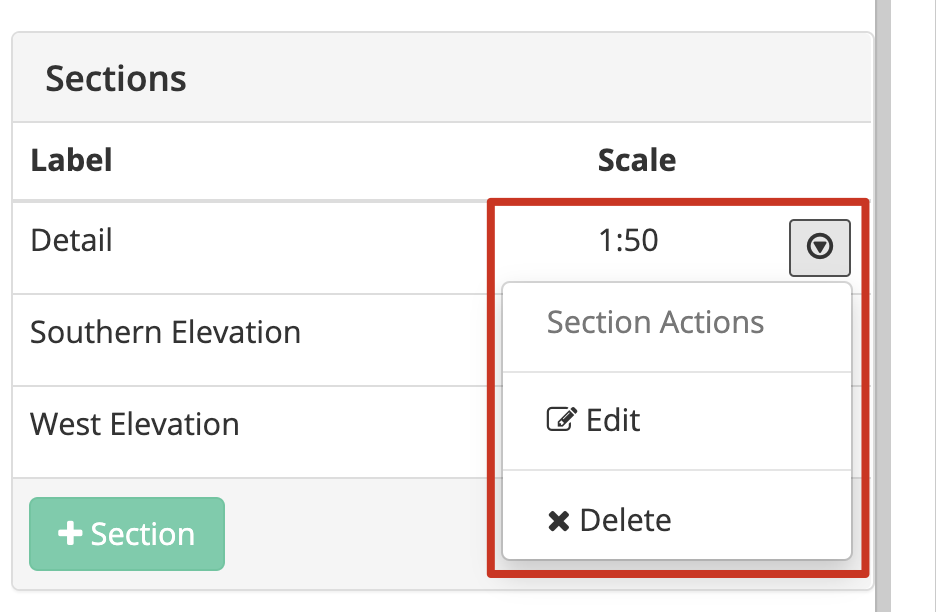 System of Measurement
If you need any assistance in changing your System of Measurement (Imperial or Metric), please contact us by clicking the Help button > Send us a Message.
Video Tutorial
Here's a video tutorial on how you can set the plan scale:
---
Was this article helpful?
---
What's Next