Snip Tool
25 Aug 2023

1 Minute to read
Snip Tool
Updated on 25 Aug 2023

1 Minute to read
---
Share feedback
Thanks for sharing your feedback!
Use the Snip Tool to "cut out" an area of an existing Plan to produce a new Plan. It can also be used to resize a Plan.
Using the Snip Tool
From the Editor, click the Details tab
Click Snip to new Plan

Click and release to start the Snip selection
Move the mouse to select the area to Snip
Click and release on the opposite corner
Click + Convert to new Plan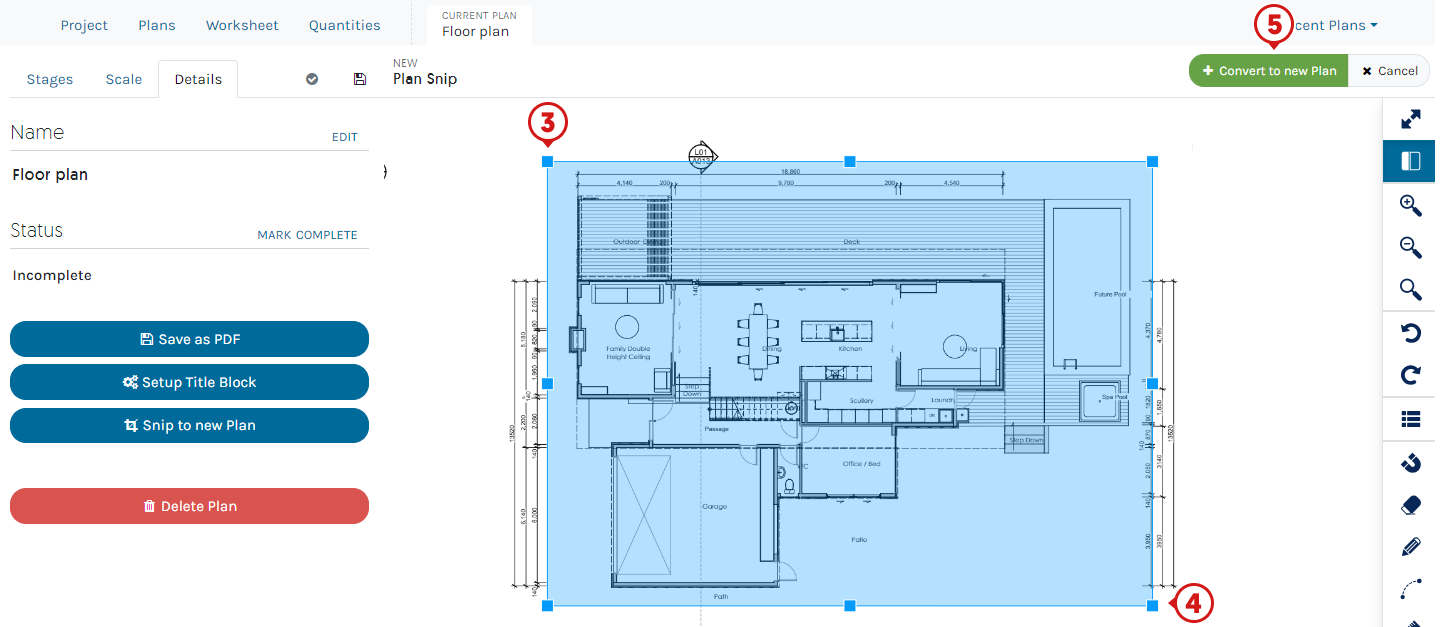 Define the properties of the new Snipped Plan

New Plan name
Rotate Snip
Paper size (choose same as original or select new)
Landscape or Portrait orientation
Keep the original size, which maintains the Scale of the original Plan
Edit Padding boxes to allow for a Title Block and/or Legend (click onto the white section to see updates to the Plan)

Click Create Plan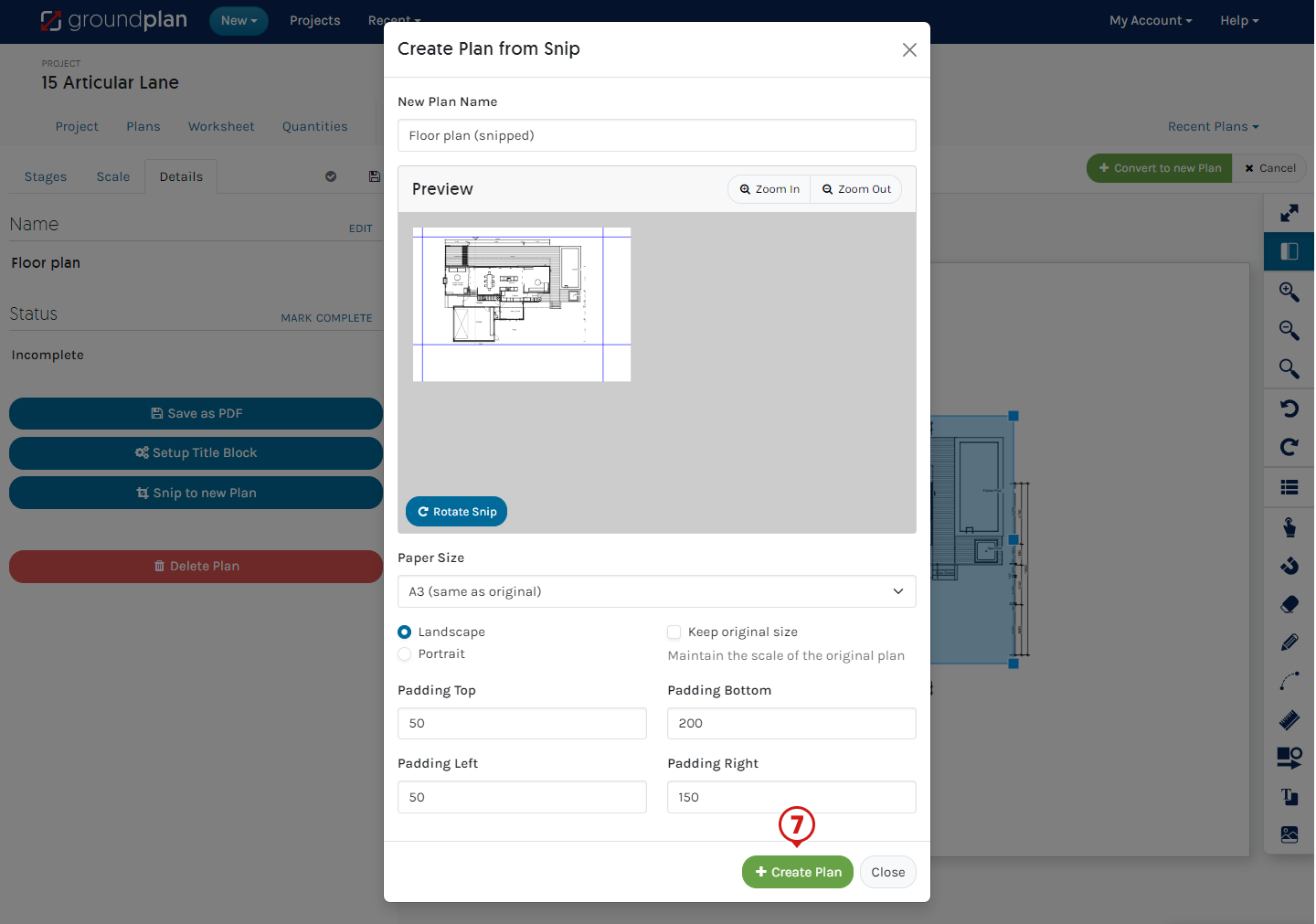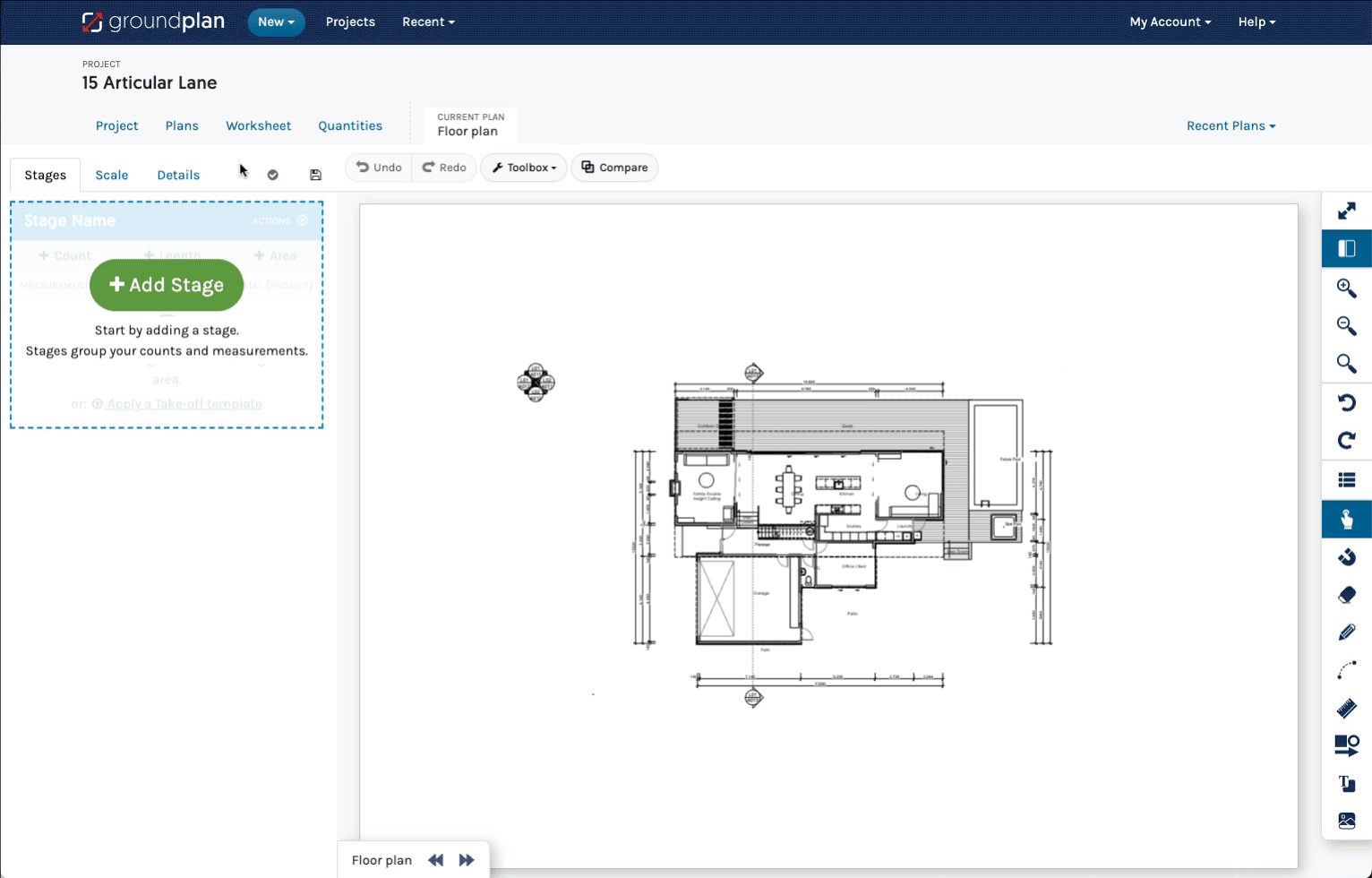 ⚠️ Cannot undo Snip
Press ENTER only when all required changes have been made. Once created, the Snip Properties cannot be edited.
⚠️ Re-Scale Plan
The Scale on the new Snipped Plan will now be incorrect. Use Measure Scale of a known dimension to accurately set the Scale.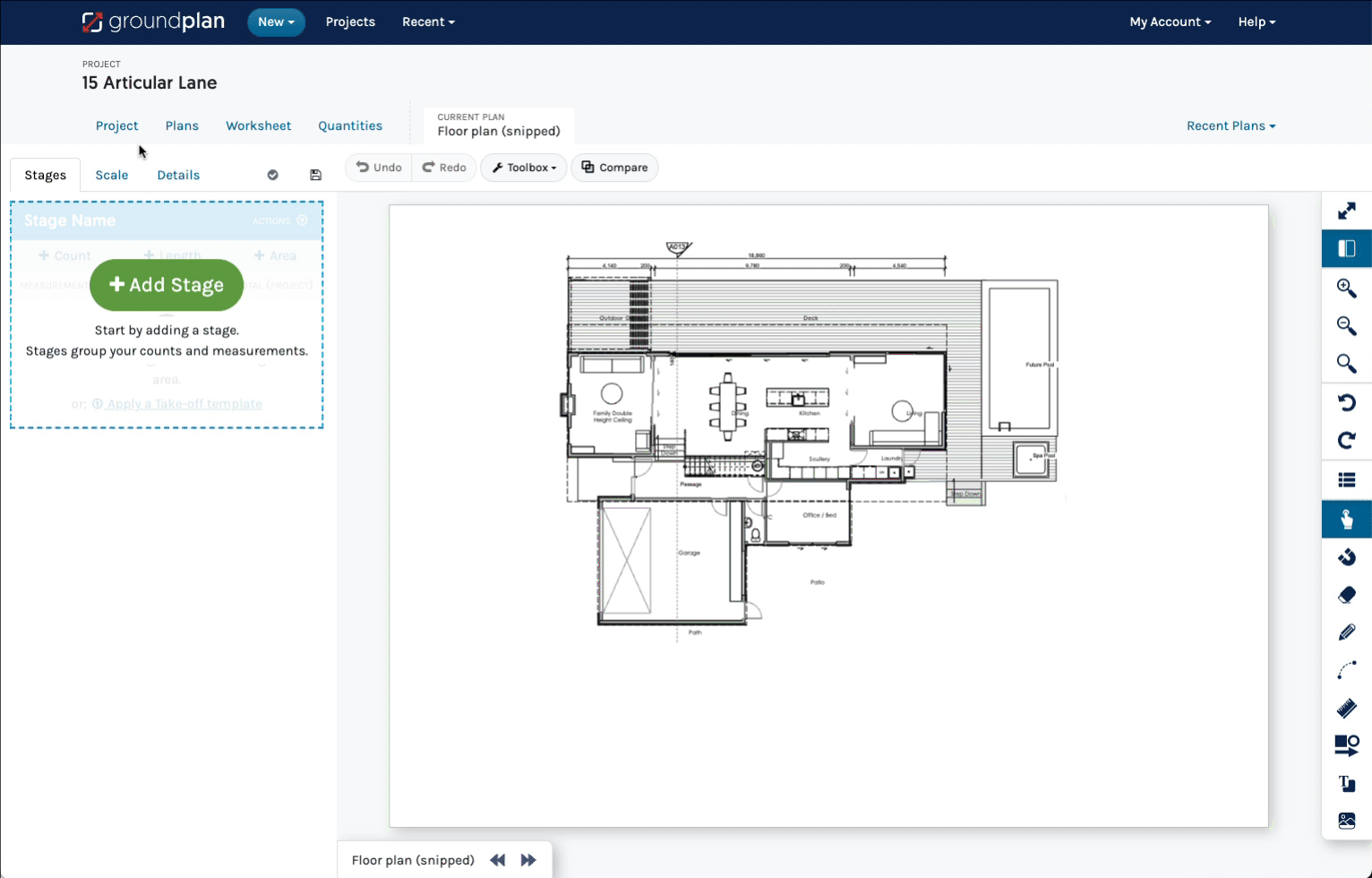 Frequently Asked Questions
Why are my Measurement and markings not included in the new Snipped Plan?

Existing mark-ups are not transferred onto the new Snipped Plan. It is optimal to use the Snip Tool before marking up the Plan.
Why have my Erased areas not been taken with my snipped Plan?

Any existing changes to the Plan, including using the Eraser Tool are not transferred onto the new Snipped Plan. It is optimal to use the Snip Tool before cleaning up the Plan.
I have Snipped a small section of the Plan and received an error message that "snip is larger than the page." How can I fix this?

The Snip is larger than the page boundaries. You will need to adjust the Snip settings to remove the warning. If left, it will cut off a section/s of your Snip when converted to a new Plan.

To adjust, you can edit the:

Paper Size
Page Orientation (Portrait / Landscape)
Padding at the Top, Bottom, Left or Right
---
Was this article helpful?
---
What's Next