Project Statuses
11 May 2020

1 Minute to read
Project Statuses
Updated on 11 May 2020

1 Minute to read
---
Setting up project statuses to manage your workflow
Project Statuses help you keep track of the progress of the projects so you can manage them effectively. In Groundplan, you can create Custom Statuses and Archive Reasons to represent your workflow correctly. You will need to have full admin access inside Groundplan to set up Project Statuses.
Creating new statuses
Firstly, go to the Setup page and click Project Statuses.
Click Project Statuses on the left side menu.
Click the +New Status button to create new project status.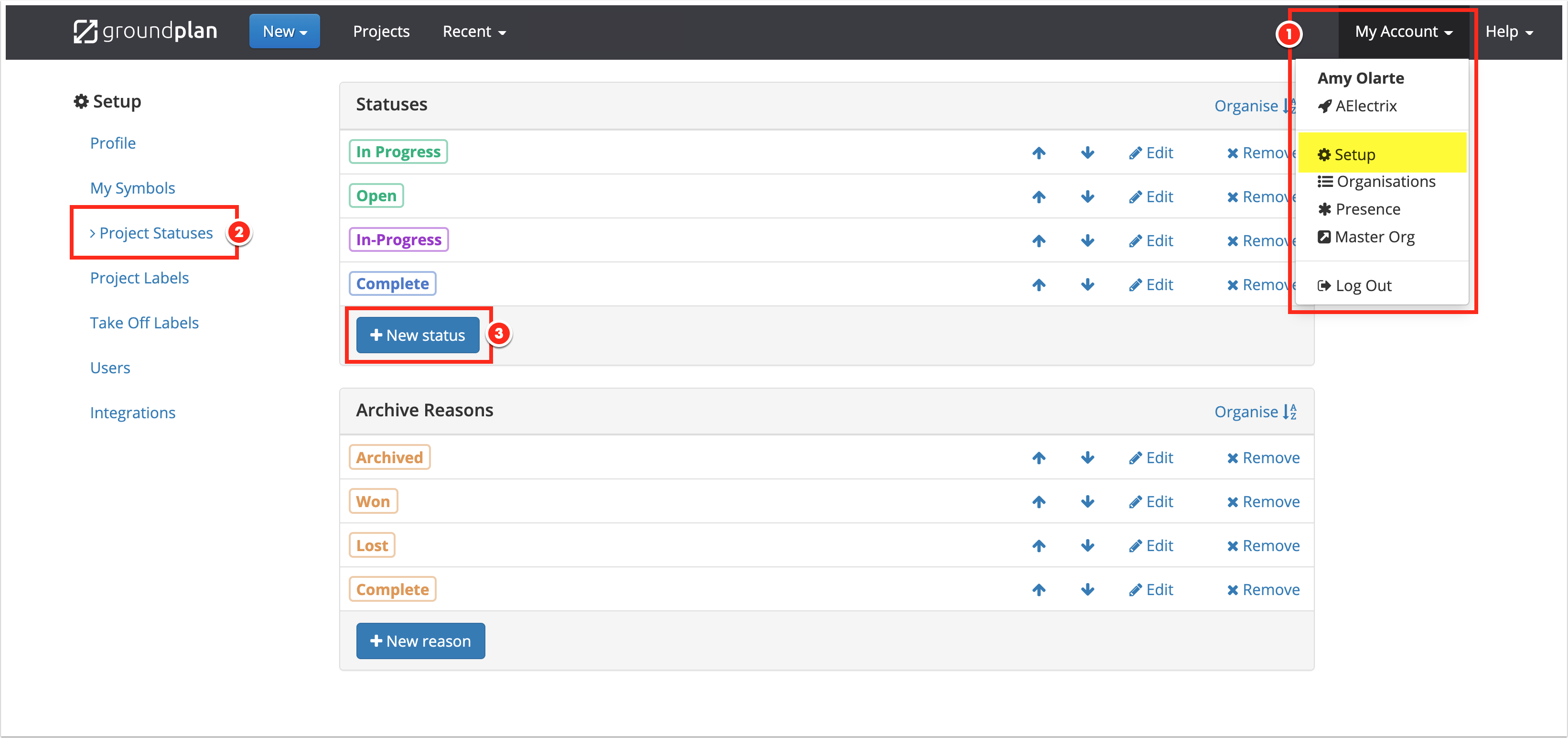 Enter the name of the new status, and select from the drop-down list of our available colours and then hit Add.

To update or change/edit any existing project statuses, just click the Edit button across the status you want to change, make the necessary changes and click Save.


You can also arrange the order of the statuses by clicking the up and down arrow or just click the Organise button on the upper-left side of the list to automatically arrange them in alphabetical order.

These steps are the same for creating and setting up your Archive Reasons.
Filter by Status and Labels
Now your that Statuses have been set up, you can use them to filter your projects on the My Projects page, along with Project Labels .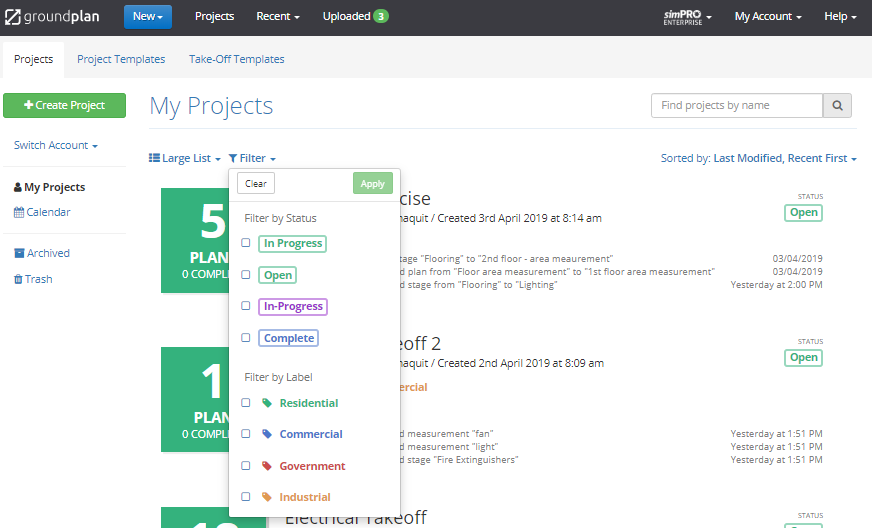 📝 Note: If you delete a status or label from this list, any project using it will still display the removed status or label, but you will unable to filter by that particular status or label.
---
Was this article helpful?
---
What's Next