Project Templates
10 Nov 2020

1 Minute to read
Project Templates
Updated on 10 Nov 2020

1 Minute to read
---
Share feedback
Thanks for sharing your feedback!
Project templates are a time-saving solution when using the same stages, measurements, automatically sharing projects to other users, or adding the same to-dos on projects.
A project template looks exactly like a new project. However, on a Project Template, you can only set up the To-do, Stages, and Sharing tabs, which are the usual sections where you want to have pre-defined data such as a made-up list of tasks, common stages you use for a type of work, and the users you collaborate with regularly.
You can create multiple project templates to suit the different types of projects you regularly estimate.
Creating a new Project Template
Click the Project templates menu option;
Click the green +Project Template button;
Type the Project Template name;
Click the Create button;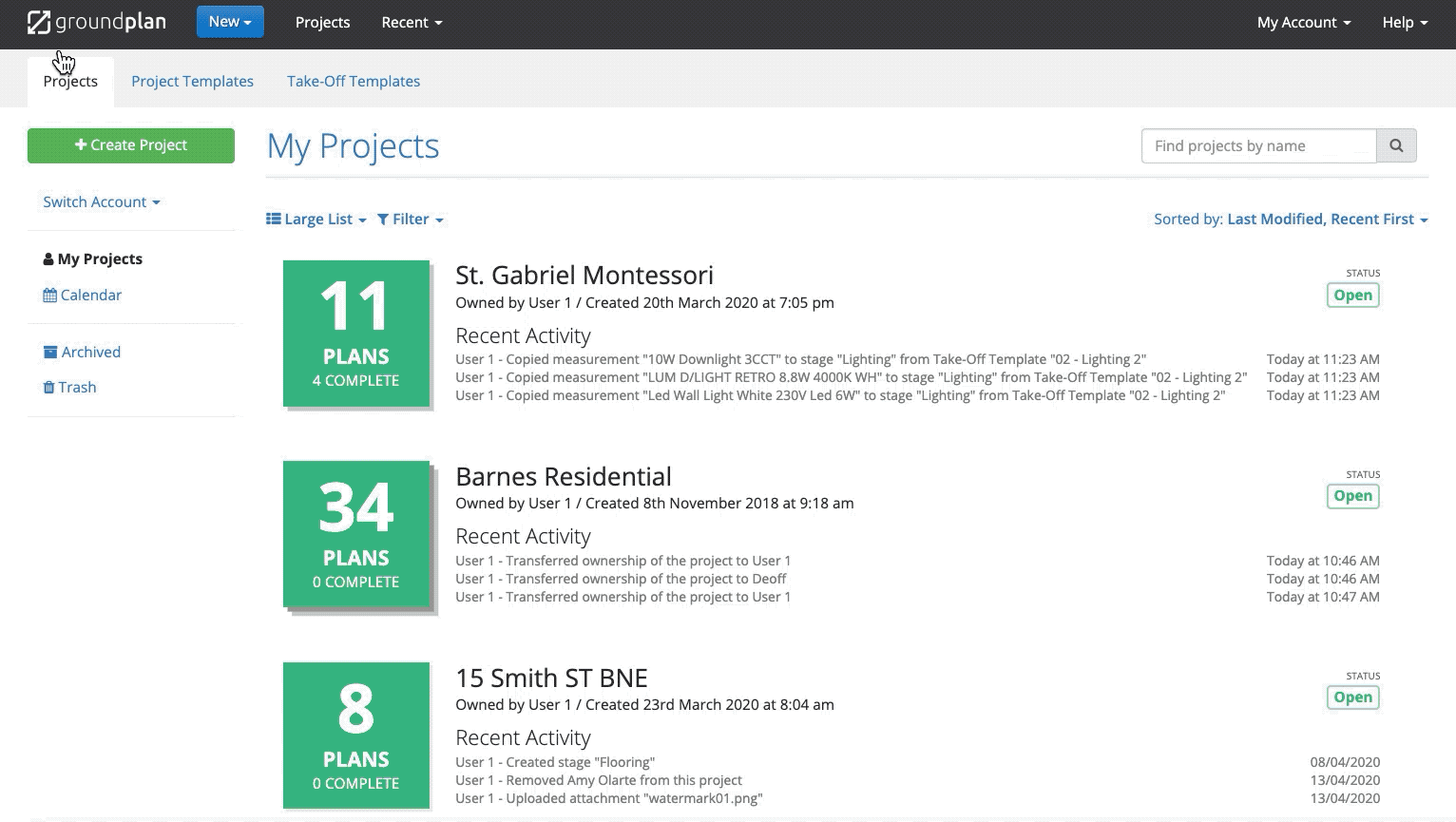 Setting To-do's
Setting To-do's in project templates help you to automatically create the same list of tasks that you usually add to your projects.
The steps in setting up a To-do List and tasks on a project template is the same with how you would on a basic project.
However, keep in mind that in a Project template, you can only assign tasks to your users. You will only be able to set start and due dates once the template is applied to a project.
You can find the steps here.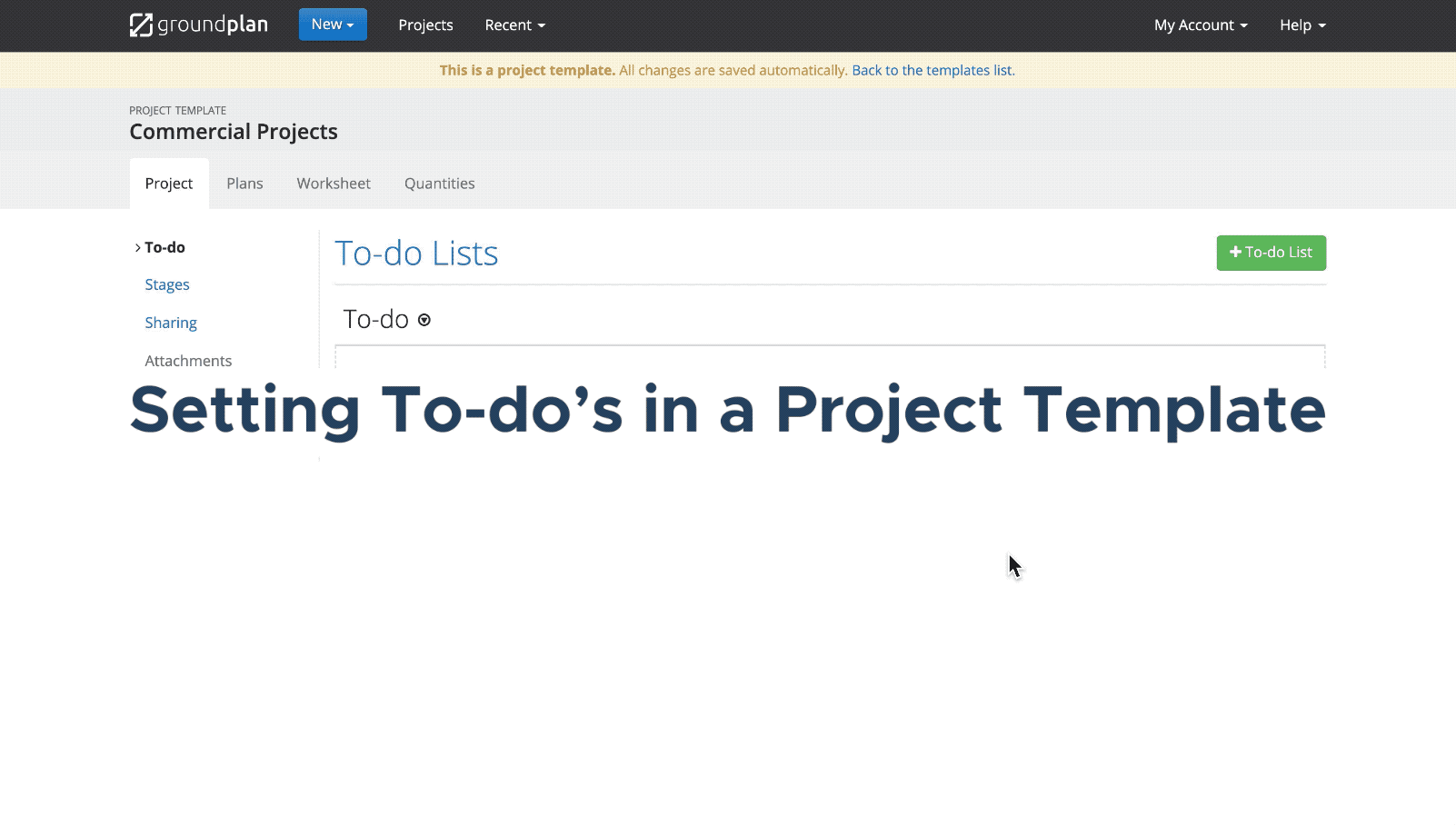 Setting up Stages & Measurements
You can pre-define the stages by following the same steps as you would add stages on a new project. Here's how to do it.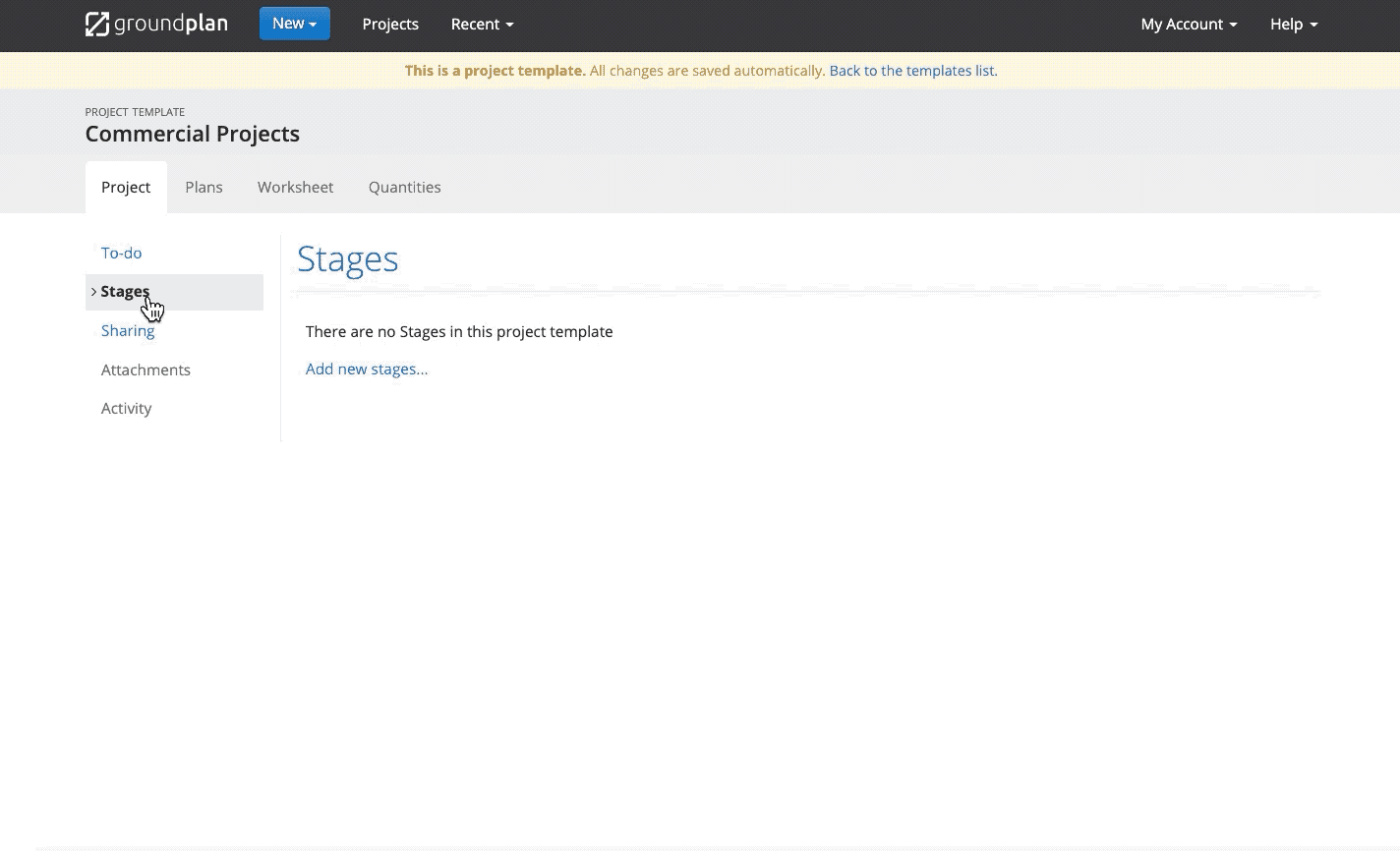 Setting up Sharing
The steps in setting up this part of your template are the same with how you can manually choose the users you want to share the project within the Project Overview > Sharing page.
The only difference is that every time you create a new project using your project template, all the users you added to the Who Has Access () list will automatically see and make changes to all editable parts of the project.
Using your templates
Once your templates are ready, you can select them on the drop-down list below the Project Name text field whenever you are creating a new project.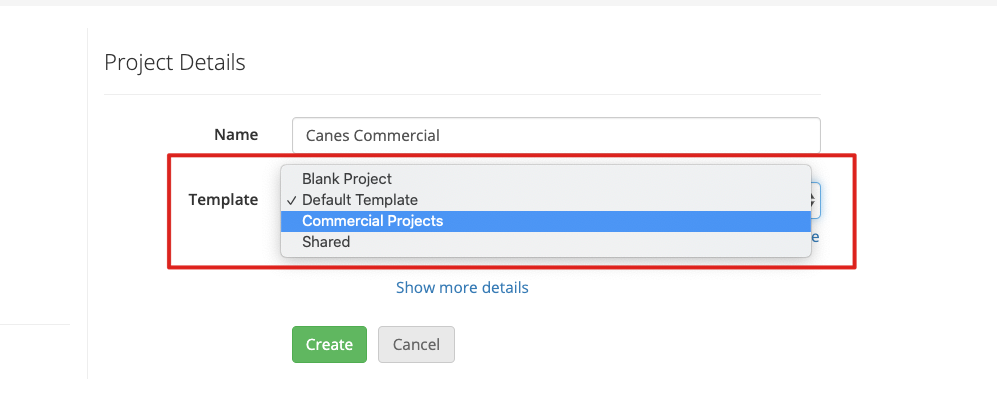 Once a template is selected, all the settings for the To-do lists, Stages and measurements, and sharing will be applied to your new project.
---
Was this article helpful?
---
What's Next