Logging in
Updated On 25 Nov 2020

1 Minute To Read
---
Logging In to Groundplaan
Go to Groundplan's application site.
Open your browser, type https://my.groundplan.com in the top address bar and press enter.
🔖 Bookmark this page for easy access for future logins.
Use the shortcut Ctrl (⌘ a Mac) + D. All major web browsers support the Ctrl+D shortcut key combination if you need to quickly access the bookmarks creation menu. If it doesn't work, you can follow these steps for your browser.

Type in your Login credentials
Enter the email address you have used at the time of registration;
Enter the password you have chosen at the time of registration;
Click Login or press the Enter key.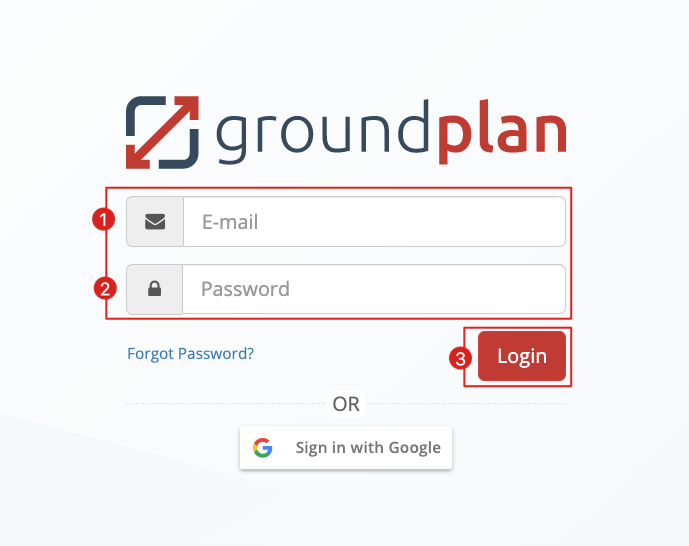 Recovering your password
On the login screen simply click Forgot Password? and follow the prompts. All password reset information will be emailed directly to you.
Logging in with Google
If you signed up with a Gmail email address or use Google's "Gsuite", you can click the Sign in with Google button to login with your Google Account.
Was This Article Helpful?
---